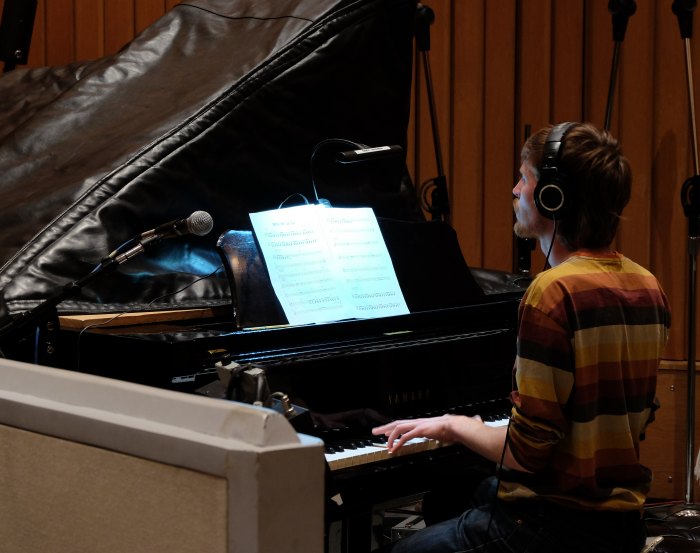 109A Enmore Road, Newtown NSW, Australia
will travel to you please enquire.
Piano Lessons | Guitar Lessons, Keyboard Lessons | Aural Lessons, Theory Lessons, Composition Lessons, Jazz Improvisation Lessons
---
Qualifications:

HSC (Music 2 & Music Extension) 2011, Bachelor of Music Studies (Contemporary Music) 2016 - Current

Pricing:

$90 an hour

Styles:

Classical, Contemporary & Pop, Jazz

Suitability:

School age to adult
---
Bio
I was trained in classical piano from a young age and since my teen years have focused on contemporary musical styles such as rock, pop, jazz, etc.
For the last decade I have been heavily engaged in live performance, songwriting & composition, and recording music with my own and others projects in Sydney. I have developed considerable skill and experience in these areas in a contemporary context, as well as becoming competent at Drums, Bass Guitar, and Guitar.
I studied for 4 years at Sydney's Conservatorium of Music, completing their new Contemporary Music degree. I have performed very well during my degree maintaining a distinction average and being selected to travel to Los Angeles in my final year to take part in an intensive artist development program at The University of Southern California's Thornton Music School. During my time at the university I have become very competent in harmony and aural skills, jazz improvisation, sound recording, songwriting, and performance.
I have a deep love of music and the impact that it has had on my life, and love to share my knowledge and enthusiasm with anyone wanting to learn.
---
Teaching Info
Given my broad base of musical experience and interest, I will tailor the content and format of lessons to the needs of the student.
I love facilitating a students engagement with music and their instrument, and finding a way to achieve this varies from student to student.
After initial consultation with the student, often I will introduce them to a book series suitable to their age and interest, however I will use this interspersed with my own exercises, games, and songs. One thing I love doing is arranging versions of songs that the student likes, usually pop songs, and trying to find ways to use these arrangements as examples or exercises for learning.  I also find that improvising with the student is a good way to let them use creativity in a less structured way and is often captivating a spirit of play that can be too often lost in a 'by the book' method of learning.