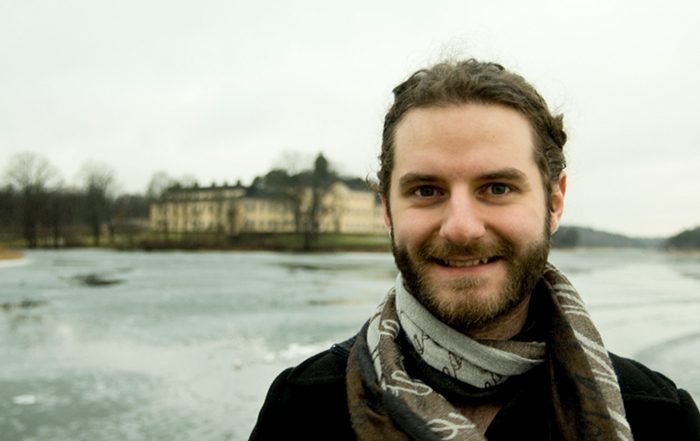 Narraweena NSW, Australia
will travel to you please enquire.
Composition Lessons | Song Writing Workshops, Theory Lessons, Mixing and Mastering Lessons, HSC Music Exam Preparation
---
Qualifications:

Bachelor of Western Art Music (Thesis), Master of western Art Music (Thesis)

Styles:

Classical, video game music, pop and rock, heavy metal and electronic music

Suitability:

All ages
---
Bio
I'm a Swedish composer who moved to Sydney 2 years ago, and I am a passionate about my craft and teaching it. I completed a
Bachelor in Western Art music (with three courses in pedagogy) and a
Masters in Western Art Music (with Thesis) at the Royal College of Music in Stockholm.
I have for the last 10 years worked in both the classical concert music world and the Scandinavian video game world. I have composed music for classical musicians, orchestras, jazz and folk musicians together with electronics, light choreographies and video. In the video game world, I have worked with several genres of music for a wide variety of games, hip-hop music, electronica, cinematic soundtracks which have been inspired by Hollywood movies.
For examples of what I have created, visit www.solidsounds.se and www.patrikjarlestam.se
---
Teaching Info
I have taught at Bollnäs Folkhögskola (Tafe level), The Norwegian Film School and Malmö University. I have worked as a studio technician in Stockholm and Irak. I have worked on a number of interesting musical projects, including one in a disused reactor hall. I have worked with many different genres of music and am able to teach in most popular genres of choice.
Courses are held on an individual basis (group lessons possible as well) and catered to the needs and wants of the student. We set up attainable goals for the coming year, be they beginners, hobbyists or people who want to work with music. I make sure you succeed in learning what you want and need, and have a fun time doing it!
I teach courses in:
* Composition (classical, opera, choral)
* Song writing (pop and rock, heavy metal, electronic music)
* Music Theory (classical, applicable to most contemporary popular genres)
* Studio techniques: Mixing and Mastering (how to make your productions sound great)
* Preparation for AMEB
* HSC Music exam preparation