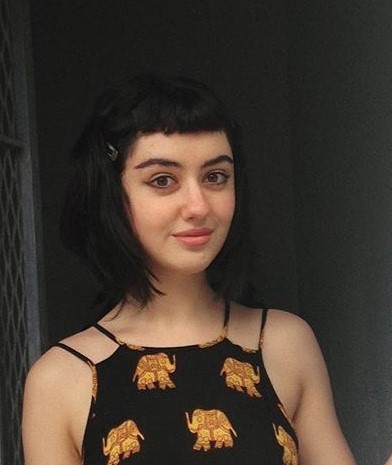 Redfern NSW, Australia
Balgowlah NSW, Australia
Clarinet Lessons | Saxophone Lessons | Aural Lessons, Theory Lessons, Jazz Improvisation Lessons
---
Qualifications:

AMus (Associate Diploma) with Distinction, A+ for AMEB 8th, 7th and 6th grades, first clarinet in SYO wind orchestra 2012, lead clarinet in senior wind orchestra 2013-14 at Manly Selective Campus, Professional DJ and singer

Pricing:

$70 per hour (also give half hour lessons)

Styles:

Classical, Jazz, AMEB

Suitability:

Children and Adults, Beginner to Intermediate
---
Bio
I am a dedicated, experienced clarinet and saxophone teacher (age 24) located in Redfern and Balgowlah. I'm currently teaching whilst studying Jazz Performance (Vocal) at the Sydney Conservatorium of Music.
As an ambitious clarinet player, I completed my Associate Diploma of Performance with Distinction in 2013, as well as receiving an A+ mark for AMEB 8th, 7th and 6th grades in previous years. I played first clarinet in the Sydney Youth Orchestra wind group during 2013, gaining orchestral as well as soloistic experience. I have also worked as an au pair, babysitter, DJ, sax player and singer and have played and sung gigs in Europe and Sydney.
I completed my high school education at Manly Selective Campus in 2014 with an ATAR of 96.7, and was invited to perform in Encore for an outstanding Music Extension performance and in On Stage for an outstanding Drama performance.
---
Teaching Info
I have been running a clarinet and saxophone teaching studio for four years, coaching children and adults using advanced methods which produce well-rounded players – such as breathing-based exercises, relaxation of muscles and learning to make a smooth and balanced tone – utilising imagination and visualisation techniques to ensure these are understood by the student.
My primary teaching experience includes AMEB exam preparation (including musicianship and aural tests), band playing, jazz, classical and contemporary styles, music theory and understanding musical expression.
I expect my students to practice multiple times each week between lessons, the number and length of practices depending on the individual student. Beginners should expect to learn the importance of correct embouchure, tonguing and breath control. Scales and exercises are a part of every lesson and I explain the theory behind key signatures so students can learn and play scales from memory. I often ask students to choose pieces they will find challenging and enjoyable to learn from a selection I give. I'm also happy to work on school band pieces with students so they can enjoy their band experience!