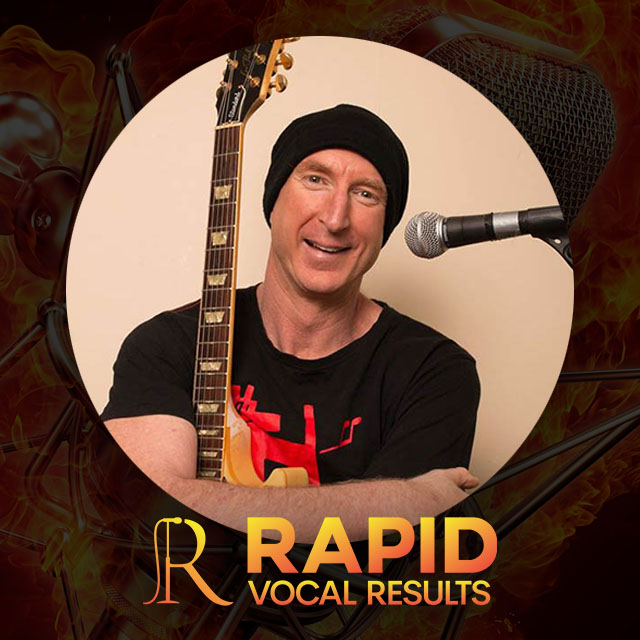 Singing Lessons | Artist development, Aural Lessons, Song Writing Workshops, Theory Lessons, Skype Lessons, Online Lessons
---
Qualifications: 30+ years coaching and performing. It's important that a coach is able to demonstrate what they're trying to teach.

I've coached artists that are with both Sony and Universal records, as well as singers that have successfully performed on NZ Idol, Swedish Idol, X-Factor NZ and New Zealand's Got Talent.

I have successfully coached many artists that have opened for international acts, including for Ozzy Osbourne, Slash, Steel Panther, Michael Bolton. Some of the singers I work with have performed with international stars including Elton John, Bruce Springsteen and Deep Purple's Glen Hughes!

Clients that I have coached have gone on to receive NZ On Air funding grants and record deals.
Pricing:

I offer a range of coaching options and packages to suit your budget. Please see https://rapidvocalresults.com/pay/

Styles:

Paule coaches all styles, specialising in rock, metal, pop, jazz, RnB and blues for both bands and solo artists.

Suitability:

I teach all levels, from beginners through to professional recording artists of all ages (12+). Every coaching session is customised specifically to the needs of my client and their immediate vocal goals.
---
Bio
RVR singers are everywhere!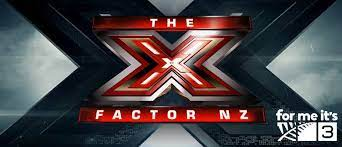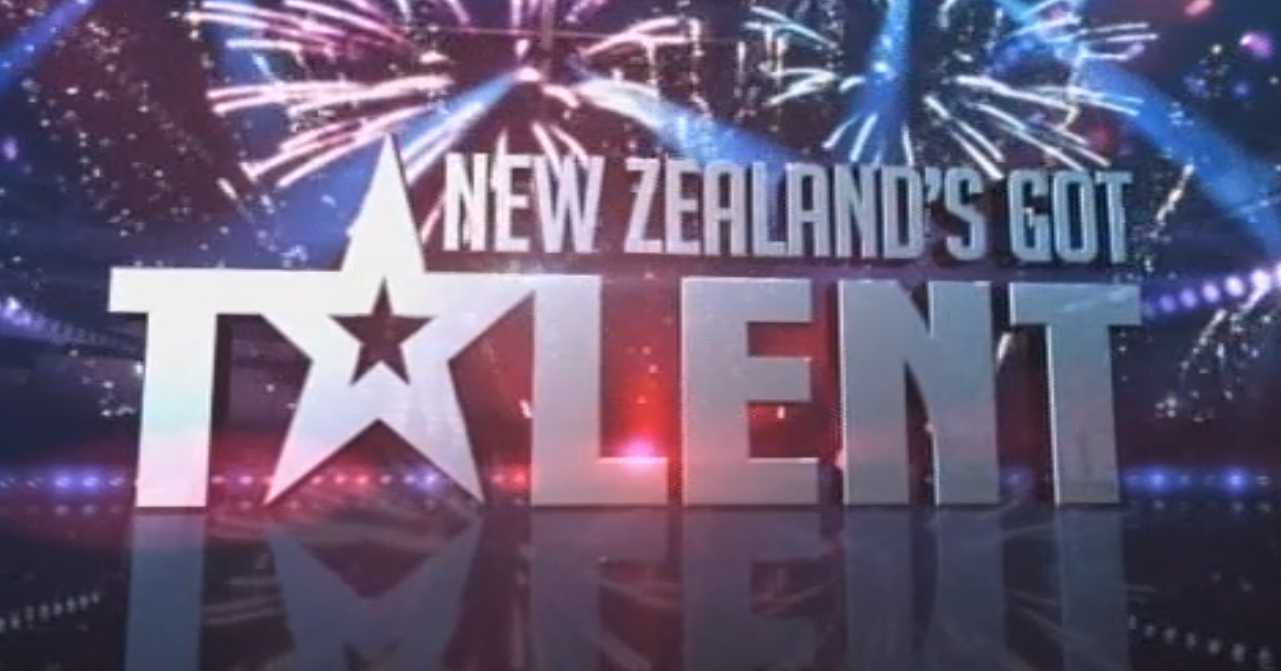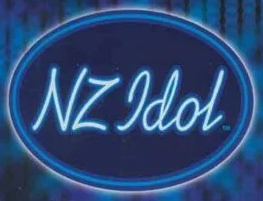 You can see some of my students on The X Factor NZ, New Zealand's Got Talent, NZ Idol and Swedish Idol.
Hi, my name is Paule.
Not every singer is blessed at birth with Herculean sized vocal cords that make singing a breeze.
I know I certainly wasn't! In fact, my voice was so weak when I started singing even the simplest songs were a real struggle. I became determined to search the globe for proven techniques and exercises to reduce the time it takes to develop real power, range and improve vocal tone.
I made plenty of mistakes along the way and tried out dozens of voice coaches and programmes that failed to provide the results I was looking for. I learnt by trial and error, and figured out how the voice works.
I studied vocal anatomy and discovered which exercises work best with certain voices to grow the vocal cords. As a result of my quest for knowledge, I am proud to say I have created a vocal development exercise method that delivers real results with my clients. I call this method "Rapid Vocal Results".
I'm not just another singing teacher. I help people dramatically reduce the time it takes to overcome vocal obstacles and develop their true performer voice.
I have now been working as a vocal coach and as a performing singer for over twenty years. During that time, I have performed in New Zealand, Australia, and America.
Find out more about me and my teaching approach here: https://rapidvocalresults.com/about/
---
Teaching Info
My coaching philosophy
Every singer is different and no two sets of vocal cords are the same. I teach beginners, immediate and advanced through to professionals (singing teachers and vocal coaches, recording and touring artists). Every session is customised specifically to the needs of my client and their immediate vocal goals.
I can help you:
Gain real confidence
Reduce vocal strain
Develop real power
Increase your range
Heal and recuperate a blown voice
Scream and sing safely with out risk
Improve your ability to follow melody
Build a voice you will be proud to call your own.
If you're a singing teacher that is looking to receive customised coaching to upskill your own singing abilities and supercharge your coaching content, I can assist with this as well.
I can save you days, weeks, months, years of vocal frustration, and dramatically reduce the time it takes for you to develop your true performer voice. The hard work, discipline and willing effort that part will come from you.
Don't just take my word for it! See Filip in action.
Paule helped me gain a deeper understanding of how the voice works in a holistic way. I have now learnt practical vocal techniques that help me to maintain my voice at its best.

The RVR techniques really work and are easy to learn! I will continue to use them in the future, both on the road and in the studio.
Sarah Spicer, Recording and Touring Artist | X-Factor 2015 Finalist
Throughout my life I've always loved to sing. But in recent years I've started to notice how extremely exhausted my voice got after much less than an hour of singing. It felt like I was pushing and staining all the time when I sang. I thought that I was already at the end of my range and volume of my voice, but I thought I'd give Paule a try anyway.

I had a vocal coach prior to Paule and his methods were completely different to what I was used to. But already in the second lesson I could feel a difference. The personalized vocal coaching was extremely helpful for me and I always felt like I had a say in my coaching if there was something that I wanted to work more on or if there was something I wanted to change.

Did Paule's methods, exercises and coaching work for me? Not only YES, but HELL YES!! After the 7-8 months of coaching with Paule I am literally a whole new singer. I can sing things that I was only able to dream about singing before. I don't have a lot to compare Paule's coaching to but can definitely say that every session is really, really fun!
Filip Egnell, Stockholme, Sweden (Online Coaching)
Paule from RVR has helped me immensely with my vocals.

I have been a professional musician for years thought i was doing alright with my singing, but Paule showed me the real deal way to sing by using my diaphragm breathing and taught me facial and lung strengthening exercises that have helped take me to the next level of vocal performance.

People who have come to my gigs for years have noticed improvements in my power tone and pitch and the improvements have happened since i started going to Paule for coaching.

This guy knows his stuff!
Kara James Gordon, Professional Singer and Guitar Player
I have been working with Paule for just under a year, mostly via Skype lessons, and I have found his method of teaching to be efficient and effective, providing immediate and lasting improvements to my singing and breathing techniques.

Paule is able to identify and provide techniques to correct strain and resistance in my voice, as well as provide information and context around the mechanics of how it all works.

His commitment to providing excellent value and measurable results was obvious from our first lesson, and I certainly recommend booking a lesson to see for yourself how much you can get out of an hour!
Parabola West, Touring and recording artist
I have always had an interest in singing but never had the confidence to do so in front of people. Paule is the first and only person that has helped me gain confidence and taught me to never be scared of making mistakes.

Paule has helped me with a massive breakthrough with my voice! My confidence in my voice has never been so rich with gold until Paule took me on.

I thought it was normal to feel strain when you sing and that it would hurt every-time, but Paule has shown me that should NEVER be the case! Singing is freedom! And should be heard!

Every mistake I make in singing is a step closer to my goals and Paule has guided me to reach so many goals the past year alone. Such as vocal strength, range and pitch.

All of these things have improved tremendously over the past year!! I never would have imagined I would ever sing the way I can now! My vocal range is INSANE! I would have never thought my body was capable of hitting even whistle notes!!

He has the best patience and attitude and every lesson is fun and worth the time. I leave every session smiling and sing in the car on the way home. He taught me how to open up the voice and bring in emotion and attitude into performances.

He is not only a fantastic vocal coach but also a true friend. I look forward to the next year of vocal training, and can't wait to find out what Paule has planned out for this year!
Alyssa Clemmett, Rapid Vocal Results Student
I started vocal coaching with Paule mid 2013 with the goal of being able to trust my voice enough so that I could sing confidently in front of friends, family and familiar faces whilst jamming along with my guitar.

However once I began taking vocal lessons, Paul soon helped me realise that I had a lot more potential than singing for small crowds and consistently encouraged me to strive for more.

A year later, I am making Youtube covers which are starting to attract a lot of attention, collaborating with some of the finest artists in Auckland and I have also been singing live at open mic nights in bars and performed at shows.

A big thank you to Paul for helping me stick through the initial stages, without whom I wouldn't be where I am today. I encourage anyone out there thinking about singing to give him a go!
AJ, Singer Songwriter (The AJ Sound)
I began vocal training session with Paule with the goal of bridging a mid range gap in my vocal range.

Although I had sung for a number of years and would consider myself an experienced performer in the genre of rock/metal, I was at a stage where I was simply not making the connections and progress I wanted on my own.

My original rock band Checaine were in the midst of recording our debut album when I felt the use of a professional vocal coach may just help me sound smoother and more connected with my voice and the listener.

After an initial diagnostics session, in which Paule gave his professional audit on the condition of my voice and potential, he created a tailored vocal training programme. Although Paule encouraged me to identify the areas of my voice I'd like to work on I found his programme and content during lessons specifically targeted the areas I needed to work on without even realising myself. Paule has worldwide connections with some of the globe's most renowned vocal coaches.

His information is current and his ability to get results out of his students by using the latest tricks of the trade is second-to-none.

It's worth me mentioning that Paule is the fourth vocal coach I have used. I wish I had saved my time and money and gone straight to Paule.

A key area of learning for myself was around vocal health. Paule taught me the importance of treating your voice like a highly sensitive instrument. I was intrigued to learn about foods that should be avoided as a vocalist, dietary habits and the power of water.

If you are looking for that little bit of help to speed up your learning progress and are interested in any of the following I can confidently recommend Paule as the vocal coach to deliver the results you are striving for.

Weekly practice routines, how to train the voice safely, vocal health, pre-show warm ups, post-show warm down, how to perform when you have a cold, healthy/safe voice distortion, the power of blurb exercises, blend and vowel pronunciation, vowel modification, range extension, performance techniques, marketing advice and much much more.

Since having vocal training with Paule, my band has gone on to play gigs with Devilskin, I Am Giant, Setting Fire To Stacey, Ekko Park and many more.

Paule is a big believer in using analogies during his training sessions to ensure the student has a true understanding of the technique or pivotal learning moment in a lesson.

If you are looking to improve your voice then look no further than Paule. If his sheer enthusiasm for singing and your progress don't motivate you on their own I'll eat my hat!

Every time I take the stage now I do so with the confidence that I have the right tools and techniques to deliver a great performance.

Thanks Paule! You Rock!
Fraser Coombes, Lead Vocalist, Checaine
Long story short. If I knew of Paule's existence from day 1, I wouldn't have gone anywhere else.

Hey all, I really want to take the time to acknowledge Paule Enso and his Rapid Vocal Results Coaching Programme. If you're considering vocal lessons from Paule, it's important to understand my journey but also the journey you are considering embarking on.

I'm 31 years old and been singing for about 5 years now. I wanted to sing since I was 18 but was laughed at when I first tried and unfortunately that shattered all my confidence until recently. I understand what it's like to be scared to sing in front of family and friends. To have your voice lock up and your throat hurt. To have muffled sound and sing off pitch. To feel intimidated when someone else is listening, causing you to shake and squeak.

I also now understand the rush from performing, to have someone lock eyes with you and almost cry because you made a connection with them in ways that perhaps something else quite hasn't. I now understand and feel how powerful it is to have someone tell me how much I've improved or that I "Have a beautiful voice". Things I never thought was possible. I now first-hand understand how rewarding that feels.

My vocal experience ranges from 5 different vocal coaches, including one from musical study at University.

Long story short. If I knew of Paule's existence from day 1, I wouldn't have gone anywhere else.

With that said I do want to acknowledge the value from past coaches and lessons learned along the way as it all stacks up. It's only from embarking on this vocal journey that I have a clear understanding and now can recognise and appreciate the level at which Paule teaches. When you first meet him, you can instantly tell he takes his profession and craft seriously. He is passionate about what he does, and he gives nothing but 100%. Paule Enso is Rapid Vocal Results.

Paule has such a diverse understanding of music and a variety of skills that he is able to answer EVERY question I've thrown at him, in a way that is easy to understand and furthermore can prove his answers correct by actually demonstrating the answer through his own practical vocal ability. Paule and I connect very well. I hope he laughs at this but occasionally I get frustrated in lessons because our time together is so valuable that if I'm not understanding something well or picking it up as fast as I'd like, I get a bit impatient or really test him with questions and my opinions which he handles just fantastic and still manages to help me understand or challenge me in ways that I need until our next lesson together.

This is important because most vocal coaches I've had have not always been able to explain to me the purpose of their own exercises or instantly demonstrate their knowledge to me in a practical application that proves what they are saying. Most the time Paule makes me prove to myself what he's saying which is usually a humourous/breakthrough/rapid vocal result moment.

Paule teaches in a more holistic way, in that he really connects with the emotional part of yourself and in turn, you connect emotionally with yourself too. This really helps deliver key concepts and learnings into bite sized, easy to digest pieces. He encourages you, builds you up all while being genuine and honest. He listens and understands what it is you want to achieve, then sets out to help you accomplish your goals. It's so important to have this as a musician because we all have a story to tell, we all have something to share and we can't create a genuine performance that leaves a lasting impact on the listener without giving the true representation of our emotions.

Paule understands what vocal challenges you are having and why, he will advise how to overcome them usually improving on them instantly, though you do need to put in the hard work to practice between lessons.

Because of his diverse music experience, his lessons not only incorporate vocal training but also interweave ear training and understanding of how chord progressions and songs are made. If you are an aspiring singer/songwriter, this is A BIG DEAL. Let me explain:

I studied music and graduated a Certificate of Contemporary Music and Performance. Why?

To become a great vocal performer and understand what it means to be a singer/songwriter and create my own music.

Did this happen?

Not really. University was great in that I got some hands-on band experience, learned music theory, built confidence and had the occasional vocal lesson. But to be blunt, it was a waste of 12 months and the money which would have been better spent learning elsewhere.

Paule Enso is the best vocal coach I've had and that is a bold statement. I'm at a place in my life where I live and breathe music performance. I'm not prepared to settle for anything less than the best as I want results, and I want them now. If there's one thing I've learned about singing is that anyone can do it, but it doesn't happen overnight. You need to be ambitious, motivated, supported, consistent with practice, have a live performing outlet and ultimately the correct guidance every step of the way.

Paule is not only my vocal coach, but he's my mentor too, and after 8 months of weekly vocal lessons, he is a good friend of mine.

To anyone seriously considering a vocal coach who will deliver results, Paule Enso has been the best that I've had to date and I'm overwhelmingly excited to see what the next few years has in store for my development.

Thanks, Paule.
James Price, Contemporary Music and Performance Graduate