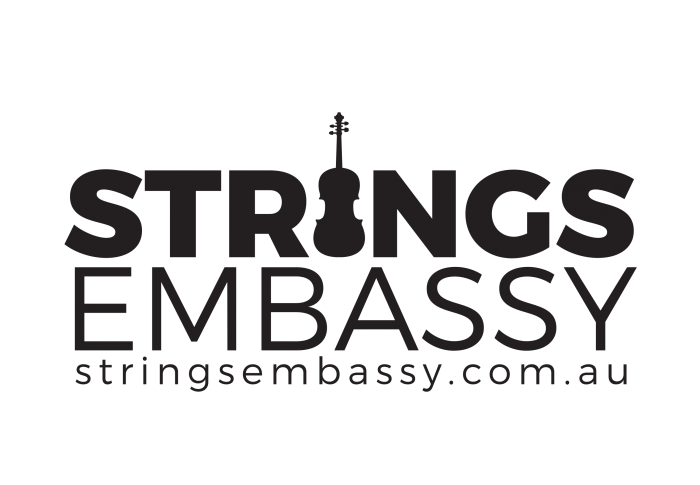 Strings Embassy - High Quality Lessons - Instrument Sales & Rentals, Archer Street, Chatswood NSW, Australia
Violin Lessons | Piano Lessons, Viola Lessons | Aural Lessons, Ensemble Coaching, Theory Lessons, Jazz Improvisation Lessons
---
Qualifications:

Highly Qualified Teaching Artists

Pricing:

125 Per Hour

Styles:

Classical

Suitability:

4 and above
---
Bio
BIO
Strings Embassy offers complex music education that focuses on playing the violin, piano, viola, cello.
Our historic building consists of 5 spacious and rich in natural light classes.
You will find 4 parking spots at the rear and we are 200 meters from Chatswood Chase
We do rent and sell stringed instruments ( violins, violas and cellos ) individually selected for beginners, intermediate and advanced players. You will be able to try and play different instruments anytime and find the one that suits you the most.
We focus on quality, not quantity.
Every student is different, so we adjust the program to find the best way to achieve the best results and progress for each student.
We are passionate musicians.
Music teaches us almost everything, even how to … invest our time and attention to receive and achieve whatever we would like to.
Smart studying is fun and this is just the beginning.
Every week we see our students growing. We teach them how to create habits and how to practise mindfully and effectively
We prepare for every kind of exam and international and national competitions.
Strings Embassy was founded in 2016 by a passionate violinist – M.A. Mr Dominik Przywara.
---
Teaching Info
TEACHING ARTISTS SUPPORT EACH OTHER AND DISCUSS STUDENT PROGRAMS WEEKLY.
We developed a teaching procedure named Intelligent Violin Practicing Method. The system is based on understanding rather than repeating only and is very motivating for students.
Our program focuses on technique as this is usually the most important factor just after musicality and creativity.
The system is based on understanding rather than repeating only and is very motivating for students.
​Strings Embassy teaching program is based on international violin traditions, mostly European. We know many different teaching programs and we study them constantly.
We are familiar with European national programs, especially from U.K. and Poland where the government founded elite music schools are required to follow specific teaching program.
We adjust that program for each student individually and this is what accelerates the teaching process.
After only a few months, our students show strong development in their passion for music, their technique, and their musicality. Many have gone on to win prizes at some of the most prestigious domestic and international competitions.
Experience and a world-class education have taught us how to talk with students to motivate them to practise and make it fun.
Lessons include the opportunity to play in ensembles, with other students and professional instrumentalists. At Strings Embassy we teach violin, viola, string ensemble, and theory of music to students of all ages and levels: kids, teenagers, adults, and professional-level musicians. We are experienced in preparing students for AMEB, ABRSM and HSC examinations, as well as Eisteddfods and other competitions.
Contact us now and let's start playing together.
If you are looking for highly qualified Teaching Artists with outstanding teaching results – contact us to book an intro lesson.
Our Teaching Artist Hub focuses on quality lessons provided by artists that are also performers.
Our Teaching Artists are getting a fair hourly rate that is regulated by the Music Teachers' Association of NSW:
https://www.musicnsw.com.au/2017/12/teaching-fees-2018/
We will show you:
how to practise using every minute of your time to a maximum.
how and why to hold the instrument and bow properly.
​We will find for you:
the right exercises so you can enjoy the progress
an amazing program
easy to play and to tune the instrument with proper measurements,
bow, shoulder and chin rest as it can help a lot.
Strings Embassy Studnets' Concerts are a great time to perform on a real stage.
​We will prepare you for any audition, exam, international or national competitions.