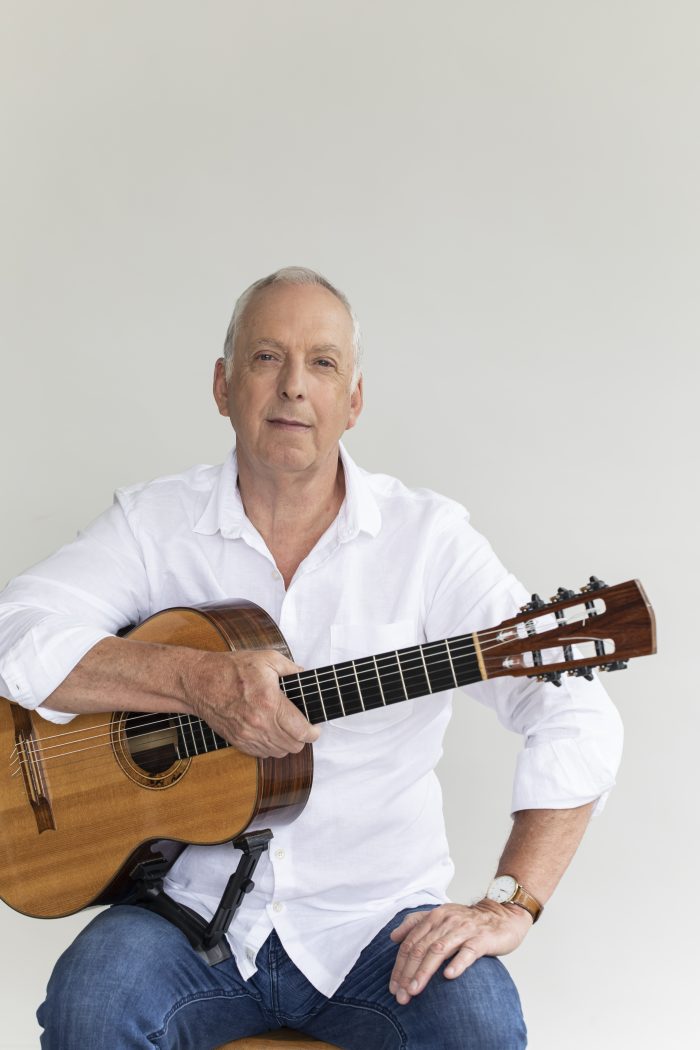 Loquat Valley Rd, Bayview NSW, Australia
Guitar Lessons | Skype Lessons, Online Lessons
---
Pricing:

$45 per 30 mins

Styles:

Classical Guitar

Suitability:

6-100yo Beginner to Advanced
---
Bio
Werner Ruecker
New to the Bayview and Northern Beaches area!
Taking enrolments now for February start.
Special Introductory offer : Pay for 4 lessons receive the 5th for free
I am a classical guitar teacher new to Bayview/Northern beaches area. I have had many years of experience and teach all levels/ages from beginner to advanced.
For the last 6 years I have been conductor of the Melbourne Mandolin Orchestra and am now conducting the Sydney Mandolin Orchestra.
I am looking forward to connecting with the Sydney music scene and building a solid student base at my home in Bayview.
---
Teaching Info
My teaching style is relaxed and friendly. AMEB ANZCA exam preparation if desired.
The classical guitar is an incredible instrument with an enormous repertoire and variety of sound that can make even the most simplest of melodies sound rich and beautiful. Your choice in wanting to learn the instrument that has been described as a mini orchestra can open a whole new world for you.
The joy of learning music is a wonderful experience.
Whether these lessons are for you, your children, friends or other family members please take that next step and give me a call.
Werner is a tremendous teacher; he listened to my ideas and adapted his teaching of the skills I needed to my musical interests and temperament. He explains the what and the why and clearly demonstrates the how. He is actively engaged in the lesson process; if he saw a way to add something extra in, he did, and in a logical way so I was neither overwhelmed nor confused. The world has many lazy music teachers; Werner is absolutely not one.He teaches in three dimensions, always observing the front, the back and the sides, which produced some very useful tips. In a short time I made tremendous progress. He is a teacher you can trust.
Andrew Webb
In the five years that Mr. Werner Ruecker has been my guitar tutor, I have benefited immensely from his vast musical knowledge and meticulous teaching pedagogy. He is able to bring a gentle discipline and humour to the delivery of his lessons whilst being flexible and accommodating of the individual's capabilities. His warm personality and enthusiasm is infectious and his high level of focus helped me play consistently at my best. His encouragement and dedication saw me achieve excellent results in my guitar examinations. I was privileged to attend concerts of the Melbourne Mandolin Orchestra which Werner conducted and were part of my own professional development. I would have no hesitation in recommending Werner to anyone who desires having an enriching experience while learning to play the guitar.
Suneith Sukumar
Any friends in Sydney need a guitar teacher? Werner taught me for 8 years. Wouldn't be the player I am today without his guidance. Highly recommend!
Callum Archer
I have known Werner Ruecker since 2002. At the time I was seeking a classical guitar teacher and he was recommended to me by Slava Grigoryan. A high skilled musician, Werner has a wealth of experience and teaches in an easy to understand manner. He is patient in his approach, passionate about music and professional in his conduct. I feel privileged to know Werner as a teacher, mentor and friend and would be happy to recommend him for anyone looking to take their skills to the next level.
Matt Heylbut
Under Werner's tuition for classical guitar, Sarah and Luke (brother and sister) not only flourished but moved quickly through the examinations for the AMEB. He was patient and kind, building a strong and trusting relationship with both my children and me as their mother. I recommend Werner highly. He went above and beyond to make sure that the children not only learnt the best techniques, but were able to continue and grow in their passion and love of music.
Andrea Scott
Werner is a wonderful classical guitar teacher. Both my sons had private guitar lessons with him and we noticed an instant improvement in their technical ability and confidence. Werner's professional and friendly disposition and his passion for music meant that they were easily engaged and keen to improve. Werner taught our eldest son the theory and skills needed to undertake two year 12 music subjects and more importantly helped develop his love of music which I have no doubt will stay with him throughout his adult life. As parents, we also appreciated Werner's approachable manner and regular communication re: our children's progress. If you are looking for a dedicated, kind and skilled classical guitar teacher then I would strongly recommend Werner.
Gaylene Lee