---
Cancellation Policy Script for your Teaching Studio
Home / Spotlight Articles / Cancellation Policy Script for your Teaching Studio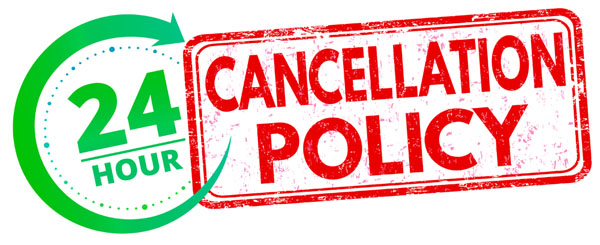 Having a clear cancellation policy will save you time, money and your sanity!
Part of running an effective music teaching studio is having a cancellation policy that shows your students and parents the true value of your time and expertise.
After teaching for a while with light/loose cancellation policy, I will come to realize that while trying to cater to the parents and students, you are really hurting their progress and dedication to their instrument by being so lenient.
Missed lessons are inevitable but what happens before and after the lesson is missed needs to be clear for you and your students – to put a positive spin on it, having a policy will encourage them to be more dedicated to their instrument, which will, in turn, help them to progress!
Download 9 Cancellation Policy Templates
What happens when you have no policy?
increase the probability of chaos in your schedule
your clients will miss make-ups and begin to request extra make-ups
having to manage refunds which could put cashflow stress on the business
you might be forced to schedule makeup lessons in inconvenient times
Whilst it might feel friendlier to have no policy and a loose reschedule system it accidentally tells the student and parents that you time is not that valuable.
Imagine you don't show up to the hairdresser and nothing happens – no consequence. You booked the time, possibly even talked to someone on the phone to make that initial booking but you just didn't show up. No problem for you, you'll just rebook but for the hairdresser they loose out on income for that hour of their day, they turned down another booking for that time and now they have to rebook you potentially halving their income for the haircut, it's a bit much for you to expect that they wear that cost.
Now enter a polite and simple policy statement when you book online:
Cancellation policy
No cancellations or changes allowed within 3 hours of the appointment
If you cannot keep your appointment, failure to notify us within 3 hours prior to the start time will result in a 50% no-show fee.
This simple paragraph tells you that holding that appointment time for you has a minimum cost, but gives you the privilege of getting your haircut by one of the team at New City Barbers – the place I get my haircut!
You know if you get sick or something happens earlier that day you can get in touch with them but there is urgency.
3 hours
You both understand s**t happens and you both understand that that appointment time is valuable.
In a music studio cancellation policy you need to strike a balance between being focused to sufficiently handle the most common problems while also being general enough to anticipate uncommon ones.
What to include in your studio cancellation policy?
We feel there are three main must haves, a bit more sophisticated that the barber shop but still simple and easy to understand.
Define your schedule
Outline your Payment methods
Have a Missed Lessons Policy
How you manage rescheduling requests
Cancellation of tuition policy
Define your schedule
It is important at the beginning of the year to set up an annual teaching schedule. It shows the the student when their lessons will be and outlines the contingencies in place for when you are absent, whether that is due to illness, an emergency, and so on.
Both you and the student can see those booked in appointments and the value associated with those times. You also demonstrate that you:
have a long term plan for them
you value their time by giving them the notice they might need
you have planned for when you will be away and how that will be managed
Outline your payment methods
In terms of payment, you should decide on a preferred option and present it clearly in the music studio policy template.
Once you have defined your schedule and possibly offered the student some trial or one-off lessons you can move to paid blocks (by month, school semester or term).
By ensuring that you are paid in blocks rather than per lesson you will protect yourself from the risk of non-payment. Furthermore, if you explain to parents that they have to pay for lessons in advance, they are more likely to appreciate their investment, which reduces the possibility of missed lessons.
This type of payment option can also be more popular as clients perceive it to be less of a financial burden compared to annual tuition payments. Your music policy template can also inform them of how their payment covers much more than just timed lessons and also includes recitals, lesson materials, and opportunities to attend festivals and competitions.
You'll have more cashflow and the ability to invest in your business!
Have a missed lesson policy schedule
Initially you will need to determine whether you will have make-up lessons and how you manage circumstances such as illness, weather, family commitments, and so on.
If you do settle on having make-ups, you should decide how this will be managed. You could offer group sessions for students to catchup. Block out a period of the week for trial students and makeups.
By showing your new students these trial and makeups blocks they can see straight away that missing a lesson limits them to when they can make it up – forcing them to make attending a priority.
If rescheduling becomes hard you could offer a discount on next semesters fees. You might not offer refund but rather non-refundable credit.
In addition, you may want to set a limit of two cancellations for every five lessons within a term and establish a time limit as to how long the make-up lesson will remain open. Your music studio policy template should also set out an acceptable notice period. Twenty-four hours' notice is generally a good time frame though you may want to set your own according to your preferences.
Offering makeup lessons in a semester break intensive week
Another idea is to offer makeups during your semester breaks. They could be branded as catchup sessions so that those that missed lessons can attend an intensive during one or two days of the break. These intensives could be run as group sessions or one-on-one but covered off in a couple of days.
What happens when a student knows they will be absent well in advance
Enter a 'swap your spot' system!
This relieves you from the pressure of having to reschedule on behalf of students and parents. You can provide the parent with the contact details of students who are participants in the swap your spot system and the onus is on them to reschedule. However, be sure that you have the permission of other parents to include the names and phone numbers of those participating students.
Skype makeup lessons
One additional strategy as a substitute for make-up lessons to catchup with your students online. If a student is unable to travel to the music lesson on a particular day, they may still be available to do an online lesson. This could be done via Skype or Facetime and tells the student and parent you want to keep them progressing even if they missed a scheduled lesson.
How you manage rescheduling requests
It is pretty clear from the above section that rescheduling is a nightmare. So it is important somewhere in your policy that you outline how you want to handle communications surrounding rescheduling requests.
You don't want to assume that every parent is going to be hounding you for different times each week but having a clear system for communication can formalise these requests. It sends the parent a message straight away that rescheduling might be simple for them but a big deal for you. Holding their spot for them each week is a commitment you don't take lightly and therefore they shouldn't either. Also they realise that all your other spots are held for others and also for your business development time, practise and family so the ideal for you is a swap.
You want to offer the students you teach some flexibility and this is where you can really drive home the reason they should join your 'swap the spot' notification list.
Cancellation of tuition policy
Sometimes students will need to completely stop lessons and you need to factor this into your private music lesson cancellation policy. For example, it is advisable to determine a period of notice if your student cancels their tuition halfway through the year.
By cancelling they could forfeit two weeks worth of lesson fees which you could use to market that available spot.
It's all about establishing expectations
You could mention in your policy the reasons for each rule. You run a business that supports a group of families in the community and your expertise, passion and skills are valuable.
They are entering into a business relationship in a way. Whilst they are a consumer they are booking time in advance. By having a policy that is clear for both you and the student you put a value on both of your time and demonstrate a commitment to their learning.
Download 9 Cancellation Policy Templates
---
Why join a Music Teacher Directory?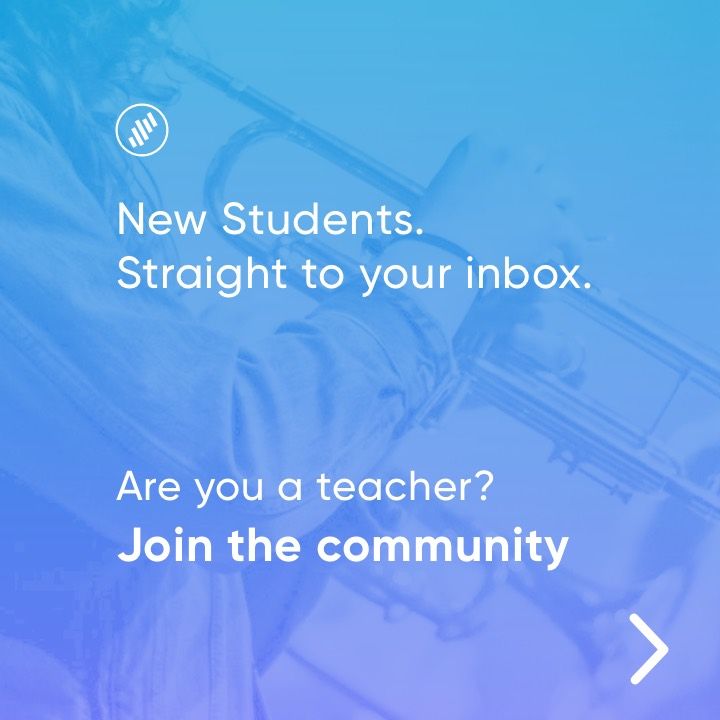 That is why we launched Sydney Music Teachers Online, a directory that offer all these parents and students searching for a music teacher a place to compare, find and contact a teacher.
No long google searches or trudging through various music teacher websites.
We believe we are promoting some of the most talented music teachers in the city and sending them these student enquiries for a fraction of the price above.
Start your free 30 day trial today!
Don't listen to us though – trust our consistently happy customers!