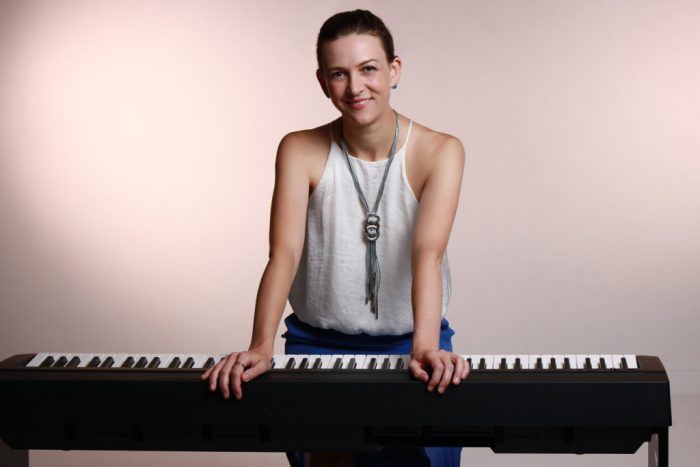 11 Roseby Street, Leichhardt NSW, Australia
Piano Lessons | Recorder Lessons, Singing Lessons | Aural Lessons, Theory Lessons, Music And Movement For Under Fives, HSC Music Exam Preparation
---
Qualifications:

B.Mus./B.A. (Hons I and the University Medal), Ph.D. (UNSW)

Pricing:

$85/60 mins, $65/45 mins, $45/30 mins (pre-paid 10x lesson packages attract a -$5 discount per lesson)

Styles:

Classical and Pop to advanced level, Rock and Jazz to intermediate level

Suitability:

Ages 2-100, all levels
---
Bio
With a B.Mus./ B.A (Hons I & University Medal) and a PhD in a music discipline, classical Russian technique piano training, more than 16 years' teaching experience, and a professional home studio…I can offer everything we need to make your music sing! Whether you are a newcomer to piano or more advanced, I'm keen to help you become the musician you've always wanted to be. If you wish to pursue AMEB, ABRSM or Trinity College exams, I'll help you to ace them. If you just want to have fun with music, we can play music games and learn fun pieces you can show off to your friends and play with them!
Call me on 0432 021 973 or email at hollyechampion(at)gmail.com to discuss your or your child's musical needs and dreams!
PROFESSIONAL STUDIO SET-UP
I teach at my home studio, located in Roseby Street Leichhardt, a quiet street close to the Palace Norton Street cinema. There is 2-hr street parking available near the house.
My studio is a pleasant room at the front of the house, featuring a beautiful and expressive new Kawai GX-2 grand piano (pictured right). There is a small seating/waiting area with water and a bathroom available.
TEACHING EXPERIENCE AND PHILOSOPHY
I teach piano or keyboard to Advanced level (Classical, Pop) and Intermediate level (Jazz). My students have consistently had excellent results in AMEB examinations (A+ to B gradings). Take a look at my testimonials page, and my recent blog posts about how to practise effectively and strategies for sight-reading.
I have experience teaching ages 4 to 55, but I am always happy to extend at both ends! Everyone has a different learning style and a different outlook, so as a teacher I love constantly learning from my students too– how to teach better, how to see the world in a different way, and how to see music and music learning from many different kinds of perspectives!
---
Teaching Info
The first lesson is all about getting to know you, your musical tastes, your previous experiences with music, and your dreams and ambitions. You will also get to know me! I tailor every lesson programme to the individual student's needs and wishes. Please bring along some music you have played before, something you are working on at the moment, and some that you would like to play in the future. If you don't know how to read music yet, that's fine! Just bring playlists that we can listen to and explore together. I have a large library of sheet music and charts, so we can select new music for you together. I am looking forward to helping you become the musician you want to be!
"Holly has been teaching our two girls piano for the last 6 months. We have been really pleased with the girls' progress. She was able to ensure both girls received excellent marks in their AMEB exams. She keeps the classes interesting and varied whilst at the same time remaining calm and approachable. We are very happy to highly recommend Holly as a piano teacher." Associate Professor Michael Barakate and Dr Hanna Kuchel (Parents of intermediate piano students, 2019)