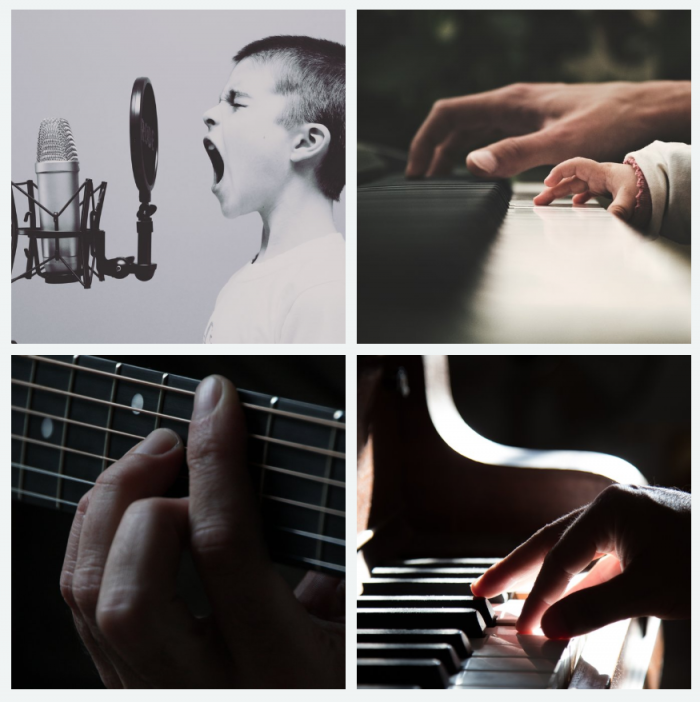 Burwood NSW, Australia
The Hills District, NSW, Australia
will travel to you please enquire.
Guitar Lessons, Piano Lessons, Singing Lessons
---
Pricing:

Free Trial Lesson!
---
Bio
Music lessons for all ages and levels
All lessons are designed to suit your timetable. Core Studios Sydney offers private tuition in the studio or at the comfort of your own home, at your preference. We understand that students and families have busy week to week schedules, and we aim to provide an experience that can adapt to your current lifestyle.
Core Studios Sydney offers a wide range of music programs for all levels of experience. Whether you're looking to enrol your toddler for music expression sessions, or seeking private one on one lessons we have a class for you.
---
Teaching Info
Private ONE on ONE tuition
Classes are run in the studio or at your home. CSS provides music tuition for Piano, Guitar and Vocals. Our experienced music teachers invest lesson time working on each students personal musical development. We aim to support your musical goals from completing music examinations, leisurely play to professional performance.
Classes can be 30 minutes, 45 minutes or 1 hour long.
GROUP lessons
There are many benefits to learning music in a group. Our lessons aim to master musical techniques, enhance listening skills, provide performance opportunity, expand your creativity and teach ensemble practice. These advantages are found in the content that can be taught in this setting.
CSS has classes available for all ages and levels from preschool to adult learning.
1 HOUR classes / Available for piano, guitar & vocals / MAX 6 students per class.
We believe in finding the 'fun' in 'fundamental'. Music is beautiful. It is to be enjoyed and never endured. Here at Core Studios Sydney, we believe in students finding their own joy when it comes to music. Classes should always be fun and attractive. While perfecting a talent requires hard work, the reward is so worth it.
We believe in the simple. A good teacher is one who has the ability to simplify the complex. We believe in taking the time to teach each student the fundamentals of music. All of our lessons ensure that our classes are easy to understand. Our goal is for all of our students to know that they can achieve anything.
We believe in your needs. We want to know your goals. Everyone is different. At Core Studios Sydney, we recognise that we are all at varying levels and want to achieve different things. Our teachers are always thinking about how we can partner with you to achieve all that you aim for.
We believe in being flexible. Everyone's timetable is different. We believe in scheduling our classes to your convenience. We can always make it work.
We believe in the individual. You are more than capable to achieve whatever you dream of. Our teachers will always build into the confidence of a student. We always believe the best in you.