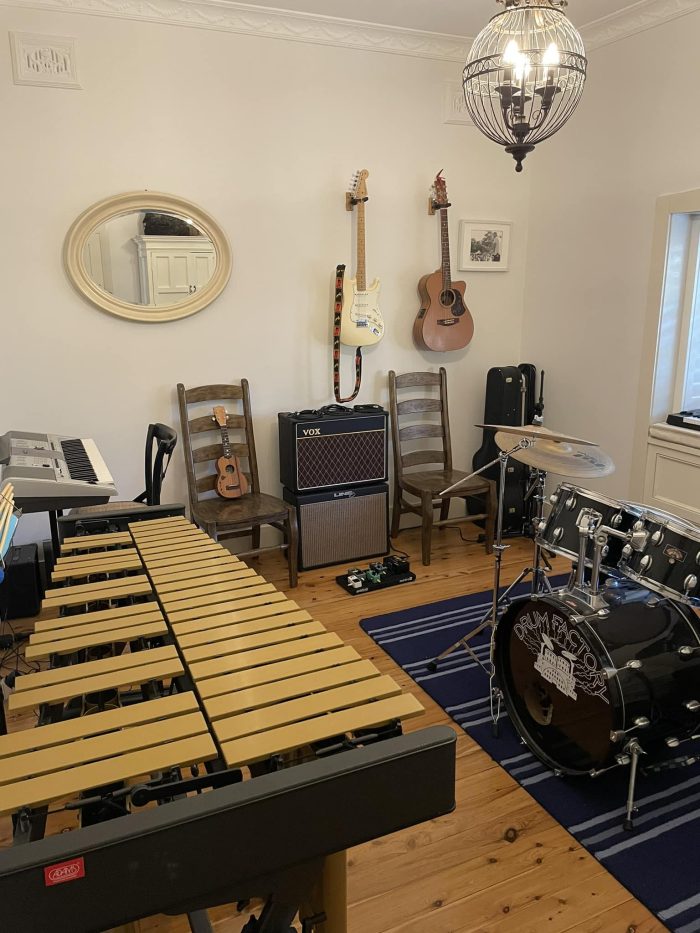 Rosemead Rd, Hornsby NSW, Australia
Guitar Lessons | Drum Lessons, Keyboard Lessons, Piano Lessons, Percussion Lessons, Trumpet Lessons
---
Qualifications:

Bacheor of Music and Sound Design

Pricing:

$70/h

Styles:

Rock, Jazz, Blues, Pop, Classical, Contemporary

Suitability:

6+ through to adults
---
Bio
Established in 2023 HLP Musicroom is the passion project of two brothers who share a love for music and its ability to empower people to do what they love and feel free to be excited about doing so.
Between the brothers their knowledge and experience with practical and theoretical music skills is immense. With close to 30 years of experience between them they have a lot to share and look forward to doing so through their tutoring services. 
HLP Musicroom are the new kids on the block for music tuition on Sydney's North Shore.
We are now taking bookings for new students of all ages and skill levels in a wide variety of musical disciplines including:
🎵 Acoustic & Electric Guitar
🎶 Ukelele
🎵 Piano & Keyboard
🎶 Trumpet
🎵 Drums
🎶 Vibraphone
🎵 Music Theory
Send us an email or direct message with any questions or to book your first lesson today!
Tutor Bios
Harry
Harry was introduced into the musical world at the age of 8 where he began learning the trumpet. This provided Harry with the foundations in musicology and the desire to learn the guitar, piano and most recently, percussion.
Since then, Harry has has played in Jazz and Rock Bands and tutored students from the ages of 6 through to adult, as well as completing a Bachelor of Music and Sound Design at the University of Technology Sydney. Harry loves to share the joy and excitement that comes out of playing music and looks foward to teaching his students the necessities to play along to your favourite songs and jam at home or in a band.
Cameron
Cameron is a current year 12 student who is undertaking music 2 for his HSC. He has been playing music since he was 5 and has studied percussion for 8 years.
Cameron is affluent in all areas of percussion (tuned, un-tuned and hand percussion) and is skilled in four mallet technique. Additionally, he has an extensive understanding of the theory and history behind the music which he has gathered from his HSC education.
Cameron's involvement in all aspeects of music at his school, has given him the opportunity to run younger percussion ensembles and act as a leading hand for concerts.
Cameron is looking foward to sharing his knowledge and skills with others.
---
Teaching Info
Whether you are learning music for the first time or wanting to refine your skills, at HLP Musicrom you will receive specialised lessons to help you acheive your goals.
Lessons are based off the musical interests of each student to promote motivation and enjoyment through playing and learning music.
Students will be given personalised sheet music (TAB + Notation) to help them learn their favourite songs.
Music Theory is used to support the musical ideas learned through songs to develop students musicianship.
Lessons can be 30 min or 1hr
The number one goal of HLP Musicroom is to inspire students to play and love music, fostering potential musical careers and developing creative outputs.
Get 50 %  off your first lesson!