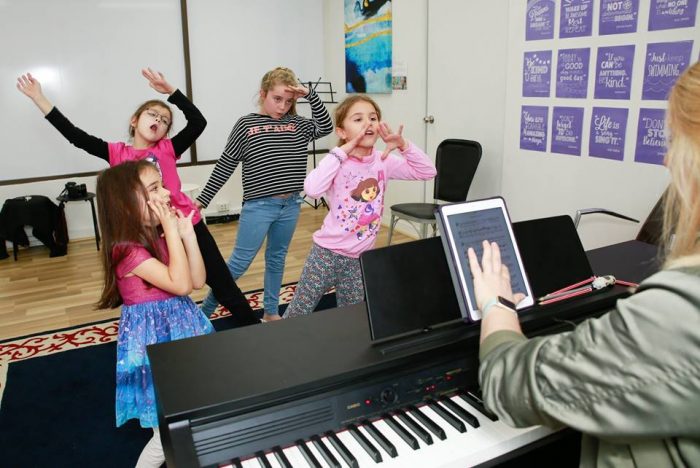 2/84 Great North Road, Five Dock NSW, Australia
2-18 Buchanan St, Balmain NSW, Australia
Violin Lessons | Cello Lessons, Clarinet Lessons, Double Bass Lessons, Drum Lessons, Flute Lessons, French Horn Lessons, Guitar Lessons, Keyboard Lessons, Oboe Lessons, Piano Lessons, Percussion Lessons, Saxophone Lessons, Singing Lessons, Trumpet Lessons, Viola Lessons | Artist development, Ensemble Coaching, Theory Lessons, Composition Lessons, Jazz Improvisation Lessons, Music And Movement For Under Fives, HSC Music Exam Preparation
---
Qualifications:

A-Mus-A , L-Mus-A , B-Mus-A

Pricing:

$40

Styles:

classical , modern , jazz

Suitability:

from 6 months to 85years old
---
Bio
At IWIM , we believe that a balanced attitude toward lifelong music learning should be encouraged in every person. The benefits of a music education have been well-documented and really should be considered as a necessary component of every child's learning; but also, we know that the study of music enhances personal skills , such as patience, problem-solving, creativity, self-expression, concentration and memorization, to name a few.
Our students should be able to look forward to attending the lessons and practicing their instruments. IWIM's teachers know how to adjust and tailor their teaching methods according to the learning style of the student…no two students are taught in exactly the same way!
We think that students should be guided through the challenges of learning new skills with patience and understanding. Everyone can enjoy playing a musical instrument at a level that is appropriate for the individual. Although not every student can expect to be able to perform music for the benefit of a paying audience, everyone can experience some success with a knowledge of music, even if just to learn to recognize a simple melody or some rhythms in music as listeners. A good music teacher does not look for future celebrities in the arts, but should regard every student as an individual star.
There are gaps in our culture that seem to become wider every year. Music and other arts can serve to show us that on a deep level we are basically all the same, with the same hopes and desires for happiness and understanding as all the world's people. We hope to inspire participation in the arts for a lifetime.
---
Teaching Info
Private instrumental lessons are essential to a musician's development and education , and are incredibly important to developing a lifelong love of music.
IWIM offers private tuition to students aged four through to adult with tailored private lessons to address the learning style and goals of each student, from the beginner to the advanced student. A range of instruments are offered and we are expanding the range rapidly.
Performance opportunities are available to all students at least once per semester , enrolment in AMEB examinations is encouraged but not pushed.
Call now to see how we can assist new students and parents in selecting an appropriate lesson length and style.
My daughter Olivia has been a student at IWIM for over 16 months learning under Jessica Westcott, and the transformational change in her has been remarkable. Not only has she learnt to play the piano but also built up her confidence in singing. At school her Teacher always referred to her as 'a little mouse', meaning she was always sheltered, had a little voice and never did anything that would draw attention to herself. Now since doing music and learning with Jessica, she is confident, always willing to demonstrate her abilities and not afraid to speak up. Jessica brings an amazing level of energy, she is fun, patient and also has a warm nature towards kids. Her personality is what makes Olivia want to go to lessons every week.
Olivia Ristevski
My daughter started recently having piano lessons with Nelly Jacono. I'm impressed by Nelly's professionalism, enthusiasm and knowledge. Under her guidance my daughter has made great progress in a short time and looks forward to the lessons every week. I would highly recommend Nelly to anyone looking for a piano teacher!! We are very lucky to have found her!
Senija Joldic Zecevic
IWIM is a fantastic music school, the teachers are passionate and tailor their teaching to the individual students. My 7 years old son learns the cello from Jessica. She balances technique with musicality whilst making it fun (but also challenges him). Jess also has a great way of inspiring him. My son has progressed so much under her guidance.
Jimmy Vu
My name is Nikita,I have been having piano lessons from Nelly Jacono since I was in year two, so this is going to be my sixth year having lessons from Nelly. Nelly is merciless in the way of precision and perfection. She has tough love like my Mother as well as she knows when I have and haven't practiced. Nelly knows how to motivate me in my stubbornness and laziness. She is strong and firm and doesn't let you take her for granted. sometimes I felt like giving up and stop playing the piano, but my Mum wouldn't let me do that because she values Nelly very much. She knows my capability and won't except anything less. My achievements with Nelly are receiving honours and distinction (A,A+) in all my piano exams. I am willing to continue learning from Nelly even though I have to travel a 70km return trip from St Clair to Five Dock. Travelling more than an hour each way every week. Without Nelly I wouldn't be where I am today. Overall she is an amazing teacher.
Nikita (age12) year 8
My daughter started learning piano with Nelly Jacono since Aug 2012, as a zero music knowledge parent, I cannot help much for her while she practising piano, however Nelly taught her not only how to play piano well but also helped her to build up the basic knowledge herself, I am very appreciated for everything Nelly did, who treated the students like her own kids and wanted all the students growing up better and better. My son joined the piano class with Nelly beginning of last year as well, and now he is preparing for his first exam soon in May this year, I'm sure he will get a high result as well as his sister as they have a such wonderful teacher - Nelly Jacono!!! Thanks so much again for her great piano teaching experiences for all my kids, very lucky we have her as our piano teacher!
Cristina Cui
My eldest daughter moved onto Victoria from another violin teacher and the improvement in her technique and ability to read music (rather than rote learn) has been phenomenal. I have no doubt that the A+ for she received for her recent grade III exam is due to Victoria's ability to inspire her students to excel. My youngest has just started with her and she's really enjoying playing the violin too. Massive thumbs up from me.
Constance Choi
My daughter has been with Mrs.Nelly Jacono for the last two years. Nelly is a very kind and passionate educator. Her unique way of teaching not only laid a solid foundation for my daughter to achieve desired results, but more importantly made her truly appreciated the piano playing and music. Highly recommended to those who appreciate precision and beauty as a result of playing the piano.
Nelly Jacano is a passionate and spectacular piano teacher that no one could possibly ask for more. I've started lessons with Nelly 8 years ago, and she has taught me and pushed me to my limits so i could be successful and happy. Nelly will push people to where she believes they have the potential to learn and exceed expectations. I have received high results in my AMEB piano exams and she is always preparing for more pieces and work to keep me busy and working hard. Nelly has always been an inspiration to me and i am glad to be her student
Dylan Lam
My daughter has been having piano lessons with Nelly since she was 3 1/2 this is our 6th year with Nelly, I can't recommend her highly enough, love her firmness, commitment and her expectation of hard work and perfection from her students. Thank you for everything Nelly.
Mitzuko Fujiwara
Victoria has been an amazing teacher for our two sons. She has been engaging and patient and has provided the tailored individual attention that each has needed over the recent years. Victoria is clearly an accomplished performer and we're thankful that we found someone who is equally capable as a musician and teacher. Victoria's dedication and energy to support her students and the broader industry is inspiring. Highly recommended!
Amanda Reynolds
I travel from the Central Coast for my theory lessons with Victoria. Victoria is extremely knowledgable, friendly and makes learning easy -definitely one of the best! Highly recommend!!
Vicki Spoulos