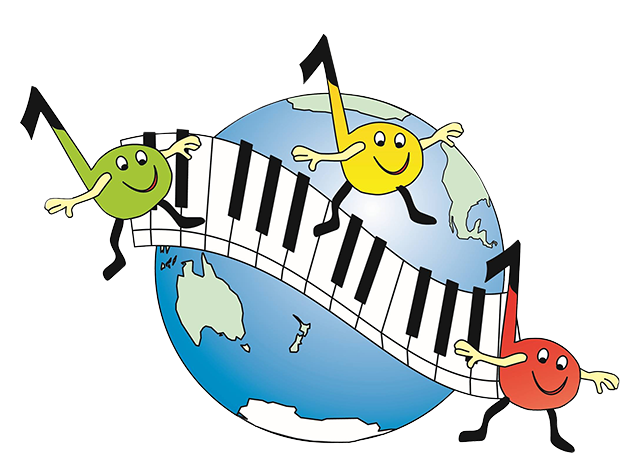 Bondi Junction,
Piano Lessons | Guitar Lessons, Keyboard Lessons, Singing Lessons, Ukulele Lessons, Violin Lessons | Alexander Technique Lessons, Artist development, Aural Lessons, Ensemble Coaching, Feldenkrais lessons for all musicians, Song Writing Workshops, Theory Lessons, Composition Lessons, Jazz Improvisation Lessons, Music And Movement For Under Fives, HSC Music Exam Preparation, Skype Lessons
---
Suitability:

Starting from 2 years of age up to adults
---
Bio
Leah is dedicated and enthusiastic about music education and has over 10 years teaching experience during which time she has taught both private and group lessons for a wide range of age groups, backgrounds, and skill levels – in systems including AMEB, ABRSM and Trinity.
Having perviously gone through Medical School as well as experience working in the corporate world, Leah realised her true passion and desire was to bring the meaning and joy of music to others. Leah believes in training well rounded musicians through a disciplined yet enjoyable approach that ignites their passion and talents.
Leah is an accomplished pianist that has completed her music degree under the guidance of Gerard Willems at the Sydney Conservatorium of Music and has been an active soloist, chamber & orchestral group member and accompanist at national, international piano and chamber concerts and competitions.
Leah sees her role at ISM Bondi as supporting your children to achieving greater things in close collaboration with you as parents.
---
Teaching Info
International School of Music Bondi has specialised piano group music education for children of all ages and the child in you!
ISM's music courses make learning music fun. Students enjoy the wide variety of music from classical to rock'n'roll. Theory, listening, reading, composing, and all musical skills are developed in a comprehensive approach, so your child will become a young musician, and what they learn will stay with them for life. All the programs are supported by speed variable backing tracks, which have been carefully structured to give the maximum benefit to each student, developing all technical and musical components.
Courses include:
– Jitterbugs (2yrs)
– Beebopper (3yrs)
– Pianorama Junior (4-6yrs)
– Primary (7-9yrs)
– Intermediate
– Extension
They also offer private piano and music theory tuition for the advanced students like AMEB; adult beginners are welcome too, and they cater to individual interests, lifestyles, and abilities. They aim to provide a learning environment that is professional and nurturing, warm and at ease.
For more imformation, call 0450 062 101, or visit our website:
www.ismbondi.com.au
My two sons have been attending ISM Bondi for a number of years now starting when they they were aged 4. They absolutely love their piano classes and have learnt so much in a short amount of time. They have attended both Group and Private lessons and continue to excel every week. The teachers are caring, encouraging and show pride in their students. I would highly recommend to parents who are looking to place their children into piano classes
– Kerrie Dedecke (Parent)
Our kids have been learning piano with ISM Bondi for over a year. They play games, learn fun songs, play percussion instruments, and learn how to read and write music all while learning to play piano. They love it and I love it so much that I'm now learning to play too!
– Linda Hamilton (Parent)
Professionalism, respect and an outstanding work ethic are the hallmarks of the school and students shine through a combined mix of application, fun and encouragement. The school provides the opportunity, through it's annual concert, for children to showcase their musical ability from a very early age, as well as instilling confidence in performing to a wider audience. The school is dedicated to musical education at its best and its skilled and passionate teachers work enthusiastically towards this end with excellent results.
– Joan Keogh (Grandparent)