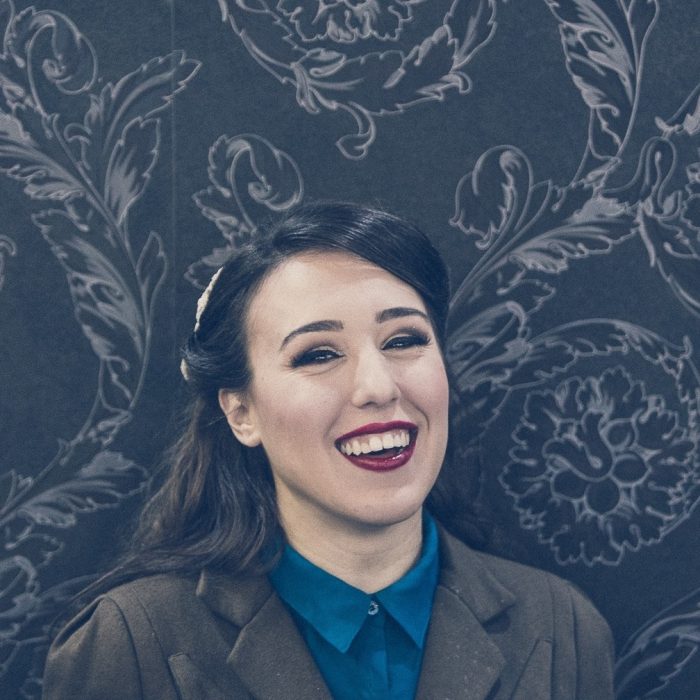 Alfred St, Ramsgate Beach NSW, Australia
Piano Lessons | Keyboard Lessons, Singing Lessons | Artist development, Feldenkrais lessons for all musicians, Theory Lessons, Composition Lessons, Drama Lessons, Music And Movement For Under Fives
---
Qualifications:

Bachelor of Creative Arts - Performance 2011, UOW

Pricing:

$45/half hour, Kinderbeat $25 a class plus book and mascot.

Styles:

Beginners, classical, jazz, pop, metal (keyboards)

Suitability:

2-5 Kinderbeat; 5 and up piano/singing
---
Bio
Hi, I'm a cabaret performer, burlesque artist and comedian. I write my own songs and produce shows, and I perform semi-regularly on the Sydney scene, with tours and festivals planned throughout the year.
I've been teaching for 7 years and playing piano for 20. Kinderbeat is a new addition to my teaching practice – I have been doing that now for a year and a half. I have been trained in singing over 7 years and been singing and performing for 17.
For more information on my performance work you can head to my social media pages else contacting me here is fine!
---
Teaching Info
Piano lessons are half an hour generally, unless you are further along in your studies and want a longer lesson. I tailor it to you. We will always cover some sort of technical skills and/or theory in addition to your song choice, or work through a book/grade system. I will always lean toward a fun approach, but the understanding is that you have goals, and therefore you have to put the work in to achieve them.
Kinderbeat lessons (2-5yo) are from half an hour to 45 minutes depending on age group. There are 3 levels of about 25 weeks, each with a book and mascot, followed by a piano series, with a CD of accompaniment music. Kinderbeat is typically a group class, which focuses on play, music through movement, percussion, rhythm and iconic reading. One to one lessons are possible but not as effective.
Singing lessons is tailored to your goals. I offer more than just a regular singing class in that I have experience with Feldenkrais, drama, performance, songwriting and voice work. We can go down a more classical route, music theatre or contemporary music be that pop, jazz or something heavier. You have the choice of bringing in a backing track or I can accompany you on piano. I usually start with this to get a sense of your sound. Singing is a "body" class; like any body class it is about opening up your awareness of your body and how it responds to your movements. Keeping that in mind, some people may find it difficult or confronting, but this will relax over time. It's also fun!