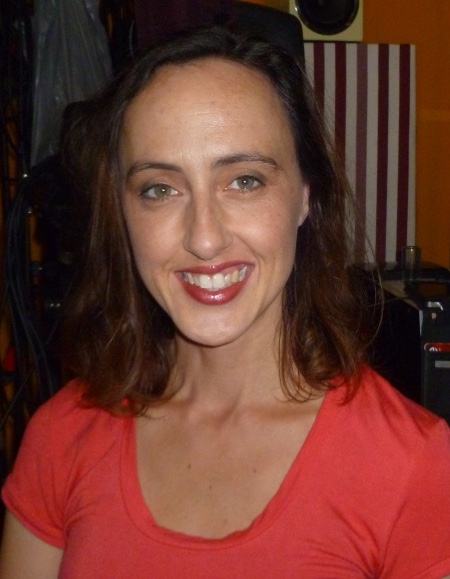 Gold Coast QLD, Australia
Singing Lessons | Skype Lessons
---
Qualifications:

Certified Instructor of the Deva Method

Pricing:

Initial 1/2hr Consultation FREE for a limited time. Single lesson and Package prices available.

Styles:

Contemporary

Suitability:

All Ages - HAVE YOUR LESSONS ONLINE!
---
Bio
About Maureen Longo:
Having been a singer for 20 years and a teacher for 15 years I love all styles of contemporary music and enjoy singing many styles including Jazz, pop, funk and folk which I have performed at many venues around Sydney singing both covers and original music.
Early on in my career I was looking for a vocal method that would help me sing with more power and control, which is when I discovered Jeannie Deva. Soon after I started working with The Deva Method I knew I wanted to teach it. I was sure of this because I experienced the benefits first hand in a short amount of time and was truly blown away by the increased control and richness I was able to achieve with my voice. I wanted to show others how to do the same.
As a trained teacher of The Deva Method, I was privileged to open the first Australian Jeannie Deva Voice studio in 2010. Since then, in addition to my private studio, I have shared this method at many schools at all schooling levels including The McDonald College of Performing Arts in North Strathfield, The Academy of Music and Performing Arts – Surry Hills, PLC Ladies College in Croydon and more.
All ages are welcome, I would love the opportunity to share this amazing vocal technique with you.
Jeannie Deva was a voice and performance coach for nearly four decades and during her incredible career coached Grammy award winning artists, Broadway leads and made many TV appearances.
Soon after graduating from Berklee College in the 1970s she focused on developing what would later become The Deva Method® of vocal training, writing her first method book circa 1976.
She published books, CDs, over 400 music magazine articles on all things vocal as well as training other vocal coaches in The Deva Method, which has benefitted tens of thousands of singers worldwide.
---
Teaching Info
The Deva Method is an effective, comprehensive non-classical approach for singers that gives you an understanding of your voice and puts you in control. This method was developed from the premise that the body has a natural voice production process and if you understand and work with it, you can sing any style without damage to your voice.
You will be provided with the simple truth about your vocal anatomy in a way that doesn't require a biology degree to understand. This helps you resolve any issues and confusions. Then it incorporates warm-ups as well as physical and vocal exercises that develop the muscles of your voice so you can sing without tension while you expand range, power, tone, volume, stamina, control and the confidence of an emotion-responsive voice.
Following an initial 30min consultation, Lessons are 45min or 1hr and 30mins is also available for students aged 12yrs or under. For homework you will be working with recorded vocal exercises which makes home practise clear and precise.
For more information on the method and Jeannie Deva please visit www.thedevamethodaustralia.com
"Maureen has been my vocal coach since starting at AMPA and has helped me on this big whirlwind of a journey, trying to find my voice. I can now take what I've learnt and apply it to my performance and my profession. I really could not have had a sweeter, nicer, funnier, more helpful teacher than Maureen. Even when I was bad and didn't do my exercises, I was treated with love and respect. Thank you so much Maureen."
Johnny
"Maureen has taught my daughter Athena for about 5 years now. We've really noticed the improvement in the tone and control of her voice over that period. Maureen uses a combination of vocal exercises and repertoire selected with Athena, providing an encouraging approach for both the enjoyment and technical development of her voice. Maureen is very approachable. She has developed Athena's ability and confidence to perform with a number of vocal groups at her school, as well as several other solo performance opportunities that celebrate her newfound capability." - Angelo
Angelo - Parent