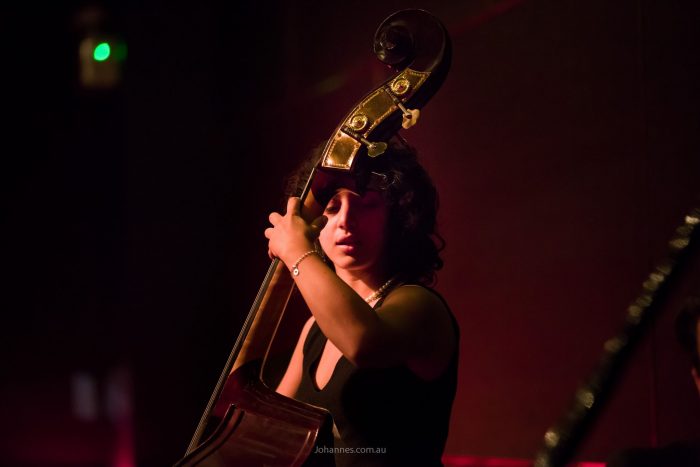 Dulwich Hill NSW, Australia
Double Bass Lessons | Electric Bass Lessons, Singing Lessons | Aural Lessons, Theory Lessons, Jazz Improvisation Lessons
---
Qualifications:

Bachelor of Music with Honours at UNSW

Pricing:

35-75

Styles:

Jazz

Suitability:

Beginner to Intermediate
---
Bio
Please email to contact: sarah.homeh@hotmail.com
I began my studies in jazz as a singer and moved onto double bass when I noticed the instrument collecting dust in the corner of my high school music classroom. My teacher encouraged me to learn seeing as I would be the only double bassist in the whole school and therefore an important member of the orchestra, the jazz ensemble and the string ensemble. I entered my last years of high school without ever having a sit down lunch again, and I'll tell you right now it was all worth it.
I finished high school realising that jazz was what I loved, so I continued to study it at university.
I currently gig regularly, and enjoy time spent continuously trying to master the double bass.
---
Teaching Info
It is inevitable that I will teach as I've been taught, seeing as my teachers have been an integral part of my study. Taught by Jessica Dunn, Hannah James, Sandy Evans, Alister Spence, Adrian Lim-Klumpes, and many more, I have acquired a knowledge of what the student should learn in the early years of their jazz study.