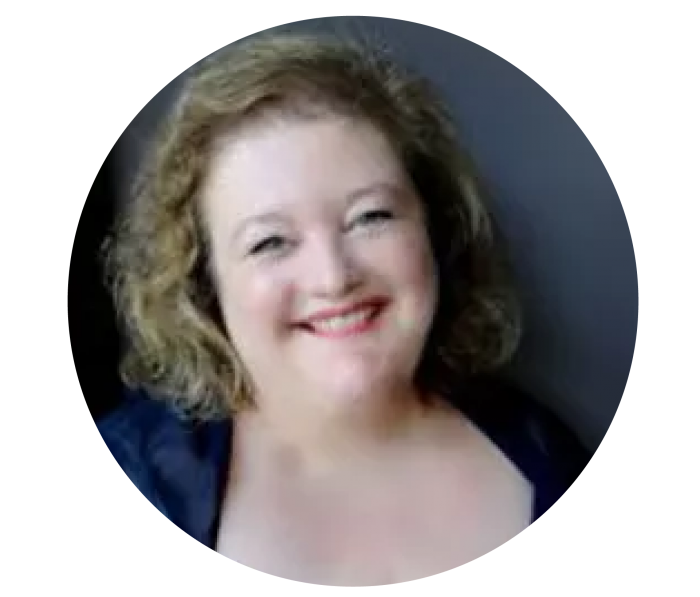 132 Castle Hill Road, West Pennant Hills NSW, Australia
15 Navajo Close, Stanhope Gardens NSW, Australia
Singing Lessons | Artist development, HSC Music Exam Preparation, Skype Lessons
---
Qualifications:

Master of Music, Bachelor of Music and Education, LTCL Singing

Pricing:

$50.00 per half hour

Styles:

All - Music Theatre, Jazz, Classical; Art Song, Lieder, French Melodie, Opera, Oratorio, CCM; Pop Rock and associated styles

Suitability:

Over ten years.
---
Bio
Whether you wish to try singing for personal enjoyment or have professional aspirations Deborah can help.
Deborah is giving singing lessons online or at the Singunlimited studio to singers aged 10 and over. Teaching all genres of music from Jazz, Music Theatre and Classical styles like Art Song and Opera to Contemporary Commercial Music styles like Rock and Pop. Deborah has many years of successful teaching and outstanding results in Competitions, Eisteddfods, Auditions, University Programs. Her students belong to a wide range of theatre programs, choirs and bands. Some are now professional singers, actors and teachers themselves. Other singers from her studio have achieved outstanding results from the AMEB and Trinity College in examinations from early grades to Diploma Level. She is Owner and Head Singing Teacher at Singunlimited, a well respected and highly rated singing studio in the Hills District of Sydney. A dedicated, experienced and passionate Music, Singing Teacher and Professional Singer for many years.
Deborah"s singing lessons are individually tailored and cover aspects of Vocal Health, technique- including posture, breath management, articulation, resonance strategies, musicianship- including music reading, and expression, style- stylistic expression applicable to the composer, period and style of music and performance- including characterisation and presentation.
Deborah holds a Masters in Music, a Bachelor of Music Education and an LTCL in Singing. She has taught music in government and independent schools and has taught singing at many schools also, including Kincopal Rose Bay and Kurring-Gai Adult College. An experienced performer of Lieder and Art Song Deborah also trained in the USA. She has performed broadcasts and recitals for ABC FM, 2MBS FM, Music Clubs and performed Jazz for some of Sydney's clubs, in Radio Jingles and for TV as a singer and actress. In her early years she also sang for the Australian Opera and performed many roles in Opera, Music Theatre, and Oratorio.
Recently Deborah became a Certified NLP Master Practitioner, Coach, Trainer and Consultant. NLP is a wonderful asset to her tool kit giving her an insight and and skills to understand and develop the talents of people in a variety of additional ways. Deborah is currently reviving her fluency in French, updating her piano skills and still has regular voice lessons. Most recently she completed Advanced Teacher Training with Vocal Process in the United Kingdom and is doing Contemporary Voice Teacher Training through an American University Program. She is a member of the professional bodies ANATS, MTA and the ABNLP.
---
Teaching Info
Music has been a big part of my life and I love singing, I want my singers to love it as well. Encouraging people, building confidence and developing the talents of people is the most important part of what I do.
Lessons always begin with a warm up and end with a cool down. The main part of the lesson consists of working on pieces or music that suits you, that you like and that will either develop further skill or assist you to achieve a goal such as preparing for an examination or audition or other performance. Technical exercises and HW are generally given every lesson.
Singers are encouraged to develop skill and enjoyment of performing by singing either in studio recitals and concerts or through opportunities through external organisations. Examinations, Competition or audition preparation also available.