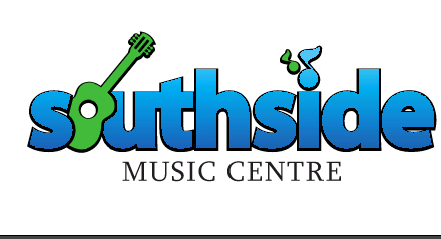 181-187 Taren Point Road, Taren Point NSW, Australia
Drum Lessons, Electric Bass Lessons, Guitar Lessons, Keyboard Lessons, Piano Lessons, Singing Lessons | Artist development, Theory Lessons, Music And Movement For Under Fives, HSC Music Exam Preparation
---
---
Bio
Southside Music Centre started when Kire Stefanovski, a musician with over 30 years of playing, teaching, and performing, decided that Sydney's young people needed more hands-on experience of music in their lives.
Kire teamed up with like-minded professionals and created an environment where people of all ages who live and dream music can share their passion and learn from each other.
---
Teaching Info
At Southside Music Centre we teach our students how to read and play music, sing, and perform. Whatever dreams they have, we start them off on the right track.
Our experienced coaches deliver well-planned individual lessons so that everyone learns at the right level and speed for them.
Although we keep it structured, there are always lots of opportunities for kids to hang out together, and even the odd jamming session! There are friends to be made, bands to join, and new things to learn at every turn.
In other words, we're creating an atmosphere of passion and learning, achievement and opportunity, at Southside Music Centre. We say it's all about the music, but to the kids and adults who come here, it's sometimes more than that.
Whatever they get out of it; to learn new skills, get more from music, make new friends or just live life to the fullest, that's what Southside Music Centre is all about.
We're the Southside Music team and we live to play music. Now
we want to pass our passion onto you. Meet our music gurus and talented coaches!
Emma Nicolazzo
Vocal / Piano Teacher
Emma, (Nico to her friends), has a BA in Music (Music Theatre) from the Australian Institute of Music and a Cert IV in Performing Arts (Dance) from Brent Street Studios in Sydney.
As well as being an experienced performer and educator, Nico is also an accomplished composer, having produced two solo shows at the Melbourne International Comedy Festival, a sold out season at the Melbourne Fringe Festival and most recently was a finalist at Short and Sweet Cabaret Festival in Sydney.
Nico says, "the key to learning is to always make sure you are having fun, the key to teaching is to always keep it fresh and exciting!"
We agree!
Call now to book your first FREE 30 minute lesson with Nico.
Jasmine Adrian-Dawson
Vocal / Piano Teacher
Jasmine's musical dreams grew from an early age, developing her natural talents in vocals, piano and violin while she was still at home.
As a young adult, she realised music was her true passion and enrolled in Music and Performance studies at Middlesex University, graduating with Honours.
She received her Master's Degree (MA) in Music Performance (Voice) from Trinity Laban Conservatoire of Music and Dance, studying with some of the UK's leading performers.
No matter what style of music you're into, correct technique is essential. There is no better way of learning how to use your voice the right way than with a classically trained vocalist like Jasmine.
Call now to book your first FREE 30 minute lesson with Jasmine.
Michelle Vincent
Drums Teacher
Michelle has been a regular fixture behind the kit of many well-known Australian and International artists, so you've probably even seen her on TV!
Michelle is currently touring with Australia`s best female Country Act, "The McClymonts", so we are extremely lucky to have secured two regular days a week with her to teach at Southside Music.
Doesn`t matter what style of music you're into, Michelle has it covered. From Rock to Blues, Country to Jazz, she'll play any genre you can think of.
As if that wasn't enough, Michelle is also endorsed by some of the World`s leading drumming companies … Roland, Boss, Vic Firth Drumsticks and Sleishman Drums Australia, just to mention a few.
Call now to book your first FREE 30 minute lesson with Michelle.
Simon Kong
Bass Guitar Teacher
Simon is a professional musician and tutor with decades of experience, whose passion for music, particularly the electric bass, has led him to perform in some of Sydney's premier bands, covering everything from jazz, blues, soul, funk, rock and everything in between.
His constant quest for self-improvement has seen him study with the Who's Who of bassists … Steve Hunter, one of Australia's leading bass guitarists and Ron Philpot at the Sydney Conservatorium of Music, just to name just two.
Simon brings this vast experience to his teaching, covering every aspect of bass guitar, from reading to composing, theory to "slap & pop", improvising to tapping …
Call now to book your first FREE 30 minute lesson with Simon.