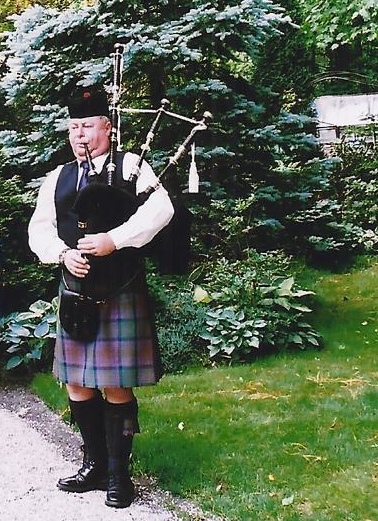 4 Parroo Close, Saint Clair NSW, Australia
will travel to you please enquire.
Artist development, Aural Lessons, Ensemble Coaching, Theory Lessons, Skype Lessons, Online Lessons
---
Qualifications:

Advanced Certificate Holder, National Adjudicator

Pricing:

45 minutes face to face = $60. 45 minutes ZOOM/SKYPE = $48

Styles:

Traditional and Modern.

Suitability:

from 6 years - 100. Beginner to Advanced player
---
Bio
Barry Gray holds the Australian Pipe Bands Association Advanced College Certificate (1985) and was the Pipe Major / Musical Director of the City of Blacktown Pipe Band (Grade 1) from 1985 – 2006. He has been on the Australian adjudication panel since 1986 and has adjudicated at contest throughout NSW, Queensland, Victoria, Western Australia, Singapore and Kuala Lumpur
He has attained NSW State Solo Championship status on many occasions and was the 2006 /07 New South Wales State Open Solo Champion and 2008 / 09 the Open March Champion. In 2013 he was placed 2nd in the Piobaireachd and the
Hornpipe & Jig. At the Silver Chanter Piobaireachd Contest in
Adelaide in 2013 he was placed 3rd. He has competed in solo competition in Scotland in 1986, 1992, 1994, 1995, 1998, 2006 and Lorient (France) in 1999 as an Australian representative to the World Invitational MacCallum Trophy Contest. He is now a sort after Instructor, Adjudicator and recitalist throughout Australia and overseas. He has been a support artist in recitals to legends such as John D.Burgess, Donald Bain, Gordon Duncan and Bill Cruikshank. He was Pipe Major of NSWPremier Grade 1 Pipe Band from 1984 – 2006.
Barry has also appeared on stage with Sir Paul McCartney, Robbie Willaims, John Farnham, Bryan Adams, Area 7, Anthony Warlow, Olivia Newton-John, Tom Jones, The Johnny Young – Young Talent Team, Ian Cooper, The Beatnix, The Up Streamers, The Red Neck Mothers, The Battlefield Band, The Sensational International Alex Harvey Band to name but a few and was Senior Pipe Major at the Anzac Military Tattoo's held in Sydney in 1999 and 2006. At Tattoo Spectacular in 2007 he was the Highland Pipe Bands Coordinator for the 100 pipers and drummers who performed in Perth as well as being an Assistant Producer of the event. In November 2008 he was the pipes & drums co-ordinator for a 100 piece band performed with Andre Rieu in Sydney over 4 nights.
He has recorded with Jimmy Barnes, The Cheiftan's, The Battlefield Band and the Redneck Mothers. Barry has closed the the Australia Day Concert on Sydney harbour in 2023,2021, 2019 and 2018.
Barry is the Principle Administrator of the Sydney School of Piping & Drumming and many of his pupils have gone on to compete with success not only in Australia but have also travelled to Scotland competing in Grade 1with the Boghall & Bathgate Caledonia Pipe Band, Shotts and Dykehead Caledonia Pipe Band, and in Juvenile with the Lochelly High School Pipe Band as well as winning solo prizes in Scotland.
Barry himself has competed as a "guest" piper at the World Pipe Bands Championships in Grade 1 with, Dysart & Dundonald Pipe Band (1986 & 1994) New Zealand Police Pipe Band (2006) and the Fife Constabulary Pipe Band (2009). He became tutor of the Hawkesbury Nepean Valley Pipe Band in 2008 and Pipe Major in 2010. In 2010 he led the Hawkesbury Nepean Valley Novice Juvenile Band in competition in the UK where they were placed 6th in the European Champions, 1st in Grade 4 at the Dundonald Games and 10th in the World Championships, with most of the pipers being taught by him from "scratch" using his on-line  Millennium Method tutorial concept. . In 2014 HNV they won the Grade 4 Australian & South Pacific Championships.
Barry has conducted workshops all over NSW and in Perth Western Australia and has been a presenter at the South Coast Piper & Drummer in Victoria. He has also conducted piping workshops and performed in recital in Singapore, Kuala Lumpur, and Hong Kong. As a professional performing piper he has appeared in every state of Australia, the UK as well as Cambodia, Phuket and Ko Samui,  Thailand and 39 different cities in mainland China.
He has also appeared in the Australian feature films "The Boy Who Had Everything" and "One Night Stand" and the "Appleton Ladies Potato Race".
---
Teaching Info
Lesson with the Sydney School of Piping & Drumming are educational, informative, very hands on and fun.
Students will be challenged to do their best whilst they still find the lessons, engaging and nurturing.
We teach all students to read and understand music and with many years of experience have developed many different ways to explain concepts to ensure our students understand  the lesson without feeling pressured or confused.