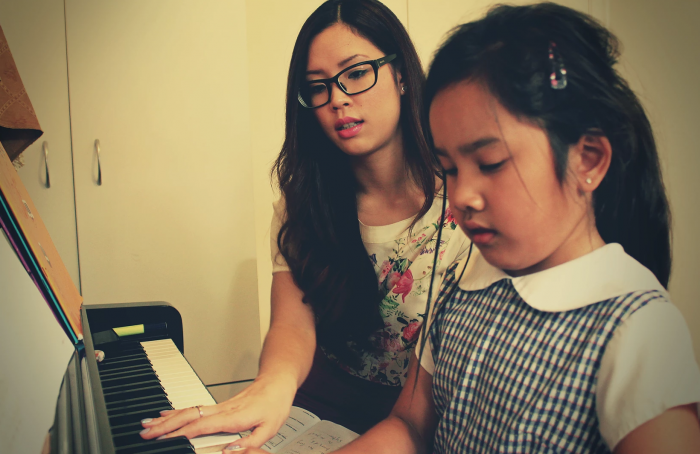 33 Arundle Road, Bass Hill NSW, Australia
Guitar Lessons, Keyboard Lessons, Piano Lessons, Saxophone Lessons, Singing Lessons | Aural Lessons, Theory Lessons, HSC Music Exam Preparation
---
Bio
Western Sydney Piano School was founded by Dr Tanta Nguyen. It is the final product that has been constructed, engineered and perfected over the course of more than 20 years in the director's teaching and training journey. It is characterised by the unique visions, overwhelming passion and love for musical education. Our talented staff working at WSPS range among qualified, dedicated and passionate teachers from top Australian musical institutions and universities. Here, we celebrate multiculturalism, diversity and creativity in our teaching ways.
---
Teaching Info
Dr. Tanya Nguyen
2002-2007 Winner of VN- Australian Government scholarship to study Doctor Degree at UNSW
1999 -2000 Winner of Australian Government Scholarship to study Master Degree at University of New South Wales
First prize winner in the country for scholarship to study at Moscow
Tchaikovsky Conservatory of Music in Russia at the age of 14.
First prize winner in the country for a scholarship to study at the
National Conservatory of Music at the age of 7
2008 Lecturer at Sydney Church of England Grammar School
2009 Lecturer at Australian Institute of Music
2010 Director at Bass Hill School of Music
Performance in Russia in 1990
Performance in Tokyo in 1995
Performance in Sydney in 2008
Full Member of The Music Teachers'Association of NSW, Australia
Charles Simiana
Music lessons have life long value for children and adults alike. Learning to play a musical instrument is greatly beneficial to the development of the brain, improving fine motor skills and focus but most important of all, playing an instrument is FUN.
Whether you want to learn to play music for leisure, to prepare for the HSC or even do AMEB exams, Charles is the person for you.
Charles has been playing music for over 30 years and specialises in Saxophone, Flute and Clarinet and has the talent and experience to help, guide and support you to achieve your goals.
"I have a lifelong love of music. I currently educate over 150 students a week at local schools and privately. I pride myself on being able to excite and challenge children and adults on the musical journey.
Each student is unique. My approach to teaching is that 'one size does NOT fit all', my lessons and teaching style are flexible and allow me to nurture each student's individual ability.
I enjoy a variety of music, playing in a local concert band, Jazz ensemble, I also conduct 4 school bands and a local community band."
Sam McNally
Sam McNally was keyboardist with Australia's premier 'white soul' group STYLUS (released in the US thru Motown Records), and worked with the great Aussie vocalist:JOHN FARNHAM, with 80s super group AIR SUPPLY, guitar genius TOMMY EMMANUEL, with TIM FINN (Crowded House) and SHARON O'NEILL, with guitarist/ producer LOUIE SHELTON,SEALS and CROFT and DAVE KOZ; and with Marcia Hines (Australian Idol), Richard Clapton and 1970's legends Spectrum ("I'll Be Gone"), in 2011. He was Musical Director for UK folk-pop legend, Donovan, in April 2012, and toured with Taylor Dayne in 2013.Sam is Musical Director for Japanese vocal trio 'JOY2' (World Music/Health & Healing), and works with (American soul/funk/R&B singer and bassist) DOUG WILLIAMS, 'The Voice' finalist Diana Rouvas, and N.Z. singer-songwriter JOHANNA ELMS. He recently recorded albums with Clint Crighton, Aaron Lyon, Joel Harrison and Linda Wood.Sam has lived and worked in Kuala Lumpur, Tokyo, Shenzhen, Macao, Hong Kong, Beijing, Bangkok, New Delhi, Jakarta, Singapore and Colombo; and in Los Angeles, New York and London, as a performer, recording musician and music educator. Contracts have included the Shinjuku Hilton (Tokyo), The Colombo Swimming Club (Sri Lanka), the Maurya Sheraton (New Delhi) and "True Color" in Shenzhen.Sam has recorded numerous albums of his own including the Smooth Jazz CD "Jubilation" (2003) and relaxation music CD "Peace Entourage" (2006). He also co-runs a production business (Song 1st Music), doing radio jingles and song production."Sam McNally has long been regarded as one of the finest jazz-funk keyboardists Australia has ever produced. He made a massive contribution to the success of pioneering jazzfusionfunk band Stylus in the 1970s and has continued to be at the heart of countless superb bands since, including those of John Farnham, Tim Finn, Tommy Emmanuel, Air Supply and Doug Williams"