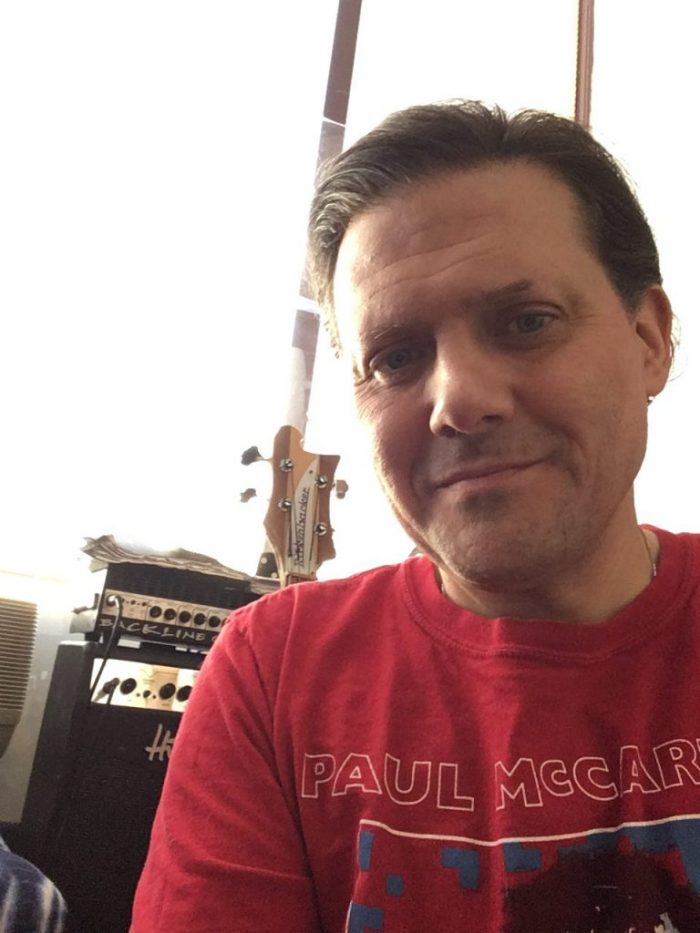 185-211 Broadway, Ultimo NSW, Australia
Electric Bass Lessons | Guitar Lessons, Keyboard Lessons, Piano Lessons, Singing Lessons | Artist development, Aural Lessons, Ensemble Coaching, Song Writing Workshops, Theory Lessons, Composition Lessons, Jazz Improvisation Lessons, Mixing and Mastering Lessons, HSC Music Exam Preparation, Skype Lessons, Online Lessons
---
Qualifications:

Bachelor of Music (UNSW), Graduate Certificate of Music (AIM), Certificate in Small Business Operation (TAFE), Working With Children Check (NSW Government)

Pricing:

$95 per hour inc. GST which includes my preparation time which involves the transcription of music individually for each student and the sourcing and making available of materials needed for each students' musical direction and development.

Styles:

All, but featuring: classical, Spanish, flamenco, & Latin American styles, Manouche (gypsy jazz), but any rock, pop, reggae, funk, etc.

Suitability:

I offer lessons for beginners as well as professional and experienced players that wish to improve and consolidate their musical skills and knowledge and teach all ages from around 10 years old and over.
---
Bio
About Me
I have studied various instruments and musical disciplines including basses, guitars, keyboards, and composition. Studies were undertaken at much respected Australian institutions, including The Sydney Conservatorium of Music.
After several years of playing in jazz and indie rock bands, I am now focusing on composing music for media. I am currently undertaking a Masters in Film Music Studies at The Australian Institute of Music in order to further pursue this area of interest.
I currently have a number of contracts with sync licensing companies both in Australia and overseas for the use of my songs and music. These have been receiving airplay worldwide as well as being sold commercially. I have also composed music for short films and trailers that have been screening internationally in cinemas and at film festivals, etc.
Professional Memberships
Full Contemporary Member of The Music Teacher's Association of NSW (MTA)
Writer Full Member of the Australian Performing Rights Association (APRA)
Member of the Australasian Mechanical Copyright Owners Society (AMCOS)
---
Teaching Info
Lesson Structure
Students are free to choose the instruments, songs, and styles of music that they wish to pursue. I believe is the best way to excel in music is being encouarged to follow ones musical passions. I aim to nurture those passions with the support of sound technique, theory,  and well researched performance and compositional practices.
Lessons are individually tailored to meet the needs and goals of each student. This includes the hand transcribing of music that each student wishes to study.
I offer lessons on a weekly basis that are one hour in duration in order to faciliate these approaches . They usually involve half an hour of technical and theoretical work followed by half an hour of musical practice. This can be either playing or composing. Some students choose to see me for two hours a week to draw more benefit from both the technical and practical aspects mentioned, allowing an hour for each component. This, however, this is up to the individual in terms of time and cost.
Philosophy
I am known for my unlimited patience and dedicated persistence to seeing my students attain their goals.
Whilst being friendly and encouraging I also strive for excellence with each student, striving to push them to the best of their abilities.
I allow myself to be guided by the students' unique musical journey rather than trying to steer them, however I can offer guidance when needed.
I understand that my students have different external pressures and recognise that practise outside of lessons can sometimes be difficult, if not impossible. I am happy to work with students who either practise a lot, little, or even not at all between lessons. The main thing is that my students should find their lives enriched by their involvement with music. Our approach, however, I believe should always be professional, no matter how much or little time we have, as the more we respect music, the greater the rewards.
Yellow Pages Reviews – Guitar Lessons Near Me ♂ Ro L. ☆☆☆☆☆ 5 out of 5 stars. · 8 days ago Great All-Rounder! Christian is hands-down one of the best teachers I have ever had. He is very friendly and knows how to adapt to your needs, abilities and skill level. His lessons are always enjoyable since he can work with whatever style you throw at him. Great experience! Great lad! ♂ Robin E. ☆☆☆☆☆ 5 out of 5 stars. · 2 years ago Christians bass lessons are excellent! Im a begginer in music and Christians patient and quiet manner made learning the electric bass truly enjoyable. Highly recommended! ♂ Oscar D. ☆☆☆☆☆ 5 out of 5 stars. · 2 years ago Christian has helped me achieve the confidence to play my guitar beyond what I have thought would be possible. He helped me through my stressful HSC exam performances and showed me that I was capable of playing anything if I put time and effort into it. Without Christian and practice, I would not be as confident a guitarist as I am today. ♂ Matt G. ☆☆☆☆☆ 5 out of 5 stars. · 3 years ago There is nothing I can say about this man that will justify the amount of enjoyment I have garnered from his tutelage. I look forward to seeing him every week not only because I progress every time I attend but also because I feel I can ask him anything regarding my development as a player and person and get a a constructive answer. I saw Christian for a number of years and then moved OS. Five years ago, I returned home and basically stopped playing my instrument. I'm going to be married in a few weeks and a number of months ago, when I decided to perform at my wedding I knew that Christian was the only man to go to…. I was right. Knowledgeable in everything and expert at tailoring lessons. Look no further! I'll be there tomorrow and cant wait. ♀ Amoni L. ☆☆☆☆☆ 5 out of 5 stars. · 3 years ago Christian taught my friend and I for many years, he was always very encouraging, very patient and a fantastic teacher. Highly recommended! ♂ Maxwell I. ☆☆☆☆☆ 5 out of 5 stars. · 3 years ago Lovely guy, great, friendly personality. Knowledge and experience with all things guitar top class. Teaching style pleasant and professional. He's willing to work with you, but makes you realize your ultimate success is within your control. Can highly recommend. ♀ Lisa T. ☆☆☆☆☆ 5 out of 5 stars. · 3 years ago Christian is an excellent and dedicated teacher as well as an accomplished musician in his own right. He holds his students to account and is versatile in his teaching, able to nurture talent and keep people engaged in music. ♂ Ryan H. ☆☆☆☆☆ 5 out of 5 stars. · 3 years ago Christian is a teacher in the true sense of the word. He understands what he is teaching so well that he can explain complex ideas in very simple terms, and in a variety of ways. His lessons are crafted around your individual needs and pushes you forward without pushing you out of your comfort zone. Highly recommended! ♂ Luke R. ☆☆☆☆☆ 5 out of 5 stars. · 5 years ago Couldn't have asked for a better teacher. His enthusiasm and experience made each lesson enjoyable and extremely worth while. Recommended highly. ♂ Allen H. ☆☆☆☆☆ 5 out of 5 stars. · 5 years ago Excellent teacher, with great experience at all levels and tailored lessons. ♂ Ryan H. ☆☆☆☆☆ 5 out of 5 stars. · 5 years ago Christian is a brilliant teacher who has the ability to tailor his lessons to your personal playing style and needs. His knowledge and teaching ability is worth every dollar. Google Reviews – Guitar Lessons Near Me Sharon Pinney 8 hours ago ☆☆☆☆☆I started learning the guitar with my daughter to explore a new hobby. We were total beginners. Not to worry, Christian's got incredible experience, knowledge and an awesome studio – it's a music enthusiast's dream! Added to this is his calm teaching nature and patience with students. Learn guitar with Christian as your guide and you won't be disappointed. Luke Turner 1 week ago ☆☆☆☆☆I took guitar and singing lessons for 3 months with Christian. I was learning to perform a number of specific songs for a performance. His teaching was excellent. He understood exactly what I was trying to achieve and in a short time helped me to get to a performance I was very happy with. Julian Foxall 21 weeks ago ☆☆☆☆☆I have been taking bass guitar lessons from Christian for around 10 years. He is a thorough teacher, guiding the student along their chosen path, whether it's jazz or rock, with a mix of theory, good technique and detailed analysis and study of whatever music you want to play. I've really enjoyed exploring the bass repertoire with Christian and would recommend him wholeheartedly. w chau 36 weeks ago ☆☆☆☆☆I did about 4 months of guitar lessons with Christian. I found him to have a great teacher with technical knowledge and skill