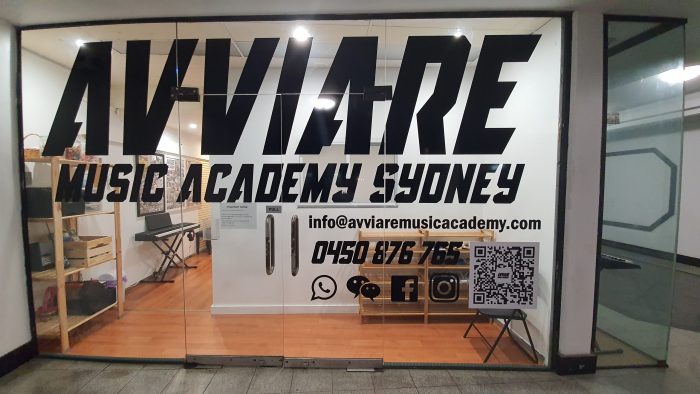 79 Oxford Street, Bondi Junction NSW, Australia
Violin Lessons | Cello Lessons, Guitar Lessons, Keyboard Lessons, Piano Lessons, Singing Lessons | Aural Lessons, Ensemble Coaching, Theory Lessons, HSC Music Exam Preparation, Skype Lessons, Online Lessons
---
Qualifications:

All our teachers from Avviare Music Academy are highly qualified music teachers, who hold classical music degrees, masters, PhD conservatory Teachers are graduates mainly from Sydney Conservatorium of Music and / or are specialists in each field.

Pricing:

$55 - 30 minutes, $100 - 1hour

Styles:

Teaching styles will be dependent on each student's requirement and purposes in learning music. Each teacher will tailor to your own needs to ensure a fun and enjoyable musical learning.

Suitability:

3.5 - adult
---
Bio
Aim to provide highly qualified music teachers, who hold classical music degrees, masters, PhD conservatory graduates mainly from Sydney Conservatorium of Music and / or are specialists in each field, to guide and facilitate students in their discipline of music.
Currently offers piano (one-to-one and group), violin, cello, singing, guitar, theory and choir/ensemble classes, to students from various age and level: music beginner up to Diploma (ATCL, ARSM, Amus and more).
Covers UK based ABRSM and Trinity examination boards as well as Australian AMEB Comprehensive and Leisure courses.
---
Teaching Info
Syllabus – AMEB, ABRSM and Trinity.
Students ranging from 3.5 years old till adult.
Taught classes from preliminary level up to diploma standard with good examination results.
Purposes of teaching is to provide a better platform for students to understand and engage with Classical Music, together with the enjoyment of learning and focusing on the importance of learning progress.
The school offers opportunities throughout the year for students to extend and enrich their playing through participating in music workshops and small concerts. Jacquelyn is an outstanding piano teacher who genuinely cares about her students and their progress in playing the piano.Our daughter always looks forward to lessons and has commented on how much she benefits from Jacquelyn's teaching. Jacquelyn is both professional and personal, maintaining a high standard, whilst still being approachable, relaxed, and ensuring that lessons are enjoyable. We are thankful to have such a great piano teacher who always encourages our daughter to do her best in a relaxed environment and has helped our daughter to foster a love of playing the piano and also achieve results that she is extremely proud of.
Maureen (Mika)
"This music school - highly recommended! Two years ago, my son asked me about trying piano lessons and I'm so glad he liked it! It is so heartening every time I hear my son's performance. His amazing teacher makes sure he understands all concepts, which shows in all the pieces that he's able to play. Also, worth mentioning that this music school is always kept clean and tidy. Thanks heaps AMA Sydney and Jacquelyn!"
Rowena (Rockwell)
"My eldest daughter has been learning piano with Jacquelyn of Avviare Music for 6 months. My daughter progresses very well and really enjoy playing the piano. Jacquelyn has successfully sparked the joy of playing piano to my daughter through her teaching methods. My second daughter (aged 3) has been learning early childhood music classes with Jacquelyn. She enjoys all the different activities during the class. Playing the xylophone with colour coded bells really intrigue her interest. At first, my daughter is extremely shy but with Jacquelyn's persistence, she's able to breakthrough her shyness. Overall, I'm very happy with Avviare Music!"
Mia (Jade, Eloise)
"My two sons have been attending for a number of years now starting when they they were aged 4. They absolutely love their piano classes and have learnt so much in a short amount of time. They have attended both Group and Private lessons and continue to excel every week. The teachers are caring, encouraging and show pride in their students. I would highly recommend to parents who are looking to place their children into piano classes."
Kerrie (Ashton, Samuel)